Do You Want to Sing?
Do Your Children Want to Sing?
If so, Singing Made Easy Was Created Just for You!
Now, proudly sold by Music in Our Homeschool.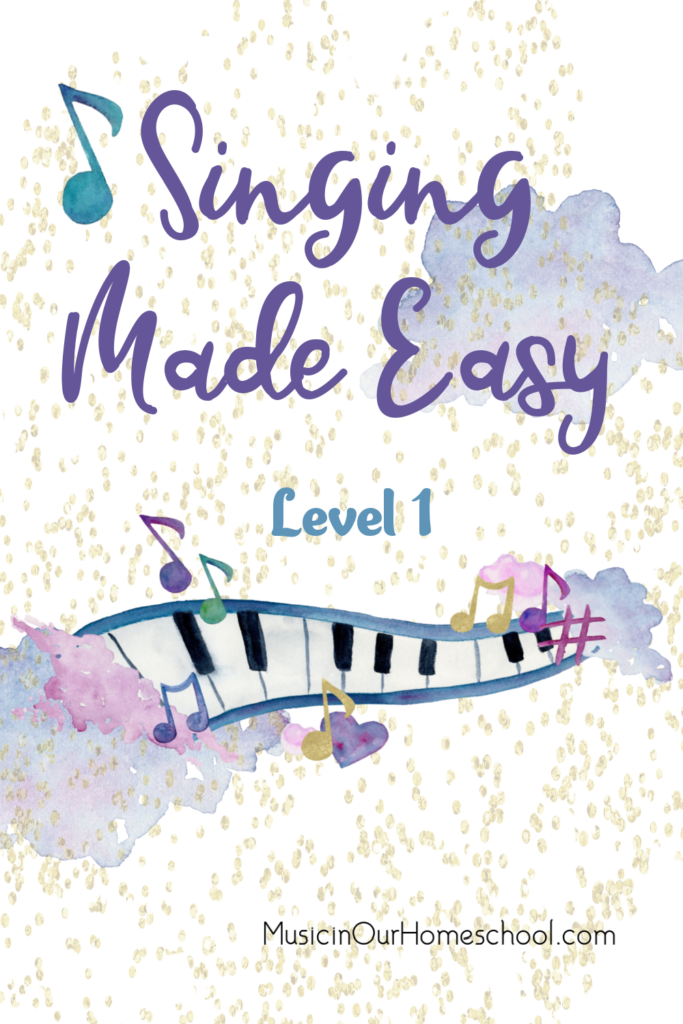 The Creator of Singing Made Easy
Allow me to introduce myself. I'm Marcia McCarry, Professional Voice Teacher. Over the course of 45 years, I've offered private training to over 4,000 students of all ages, from the child in pre-school to retired mature adults.
Some years ago I realized that I needed to create my own teaching materials. My love for teaching wasn't enough. After years of searching, I had never found just the right materials to use in my studio. I knew that if my students of all ages were to learn to sing well that I would need to write my own program for my students, and I did!
"The Singing Made Easy series is the most complete program I've ever seen for children to learn how to sing."
– Nancy Wheeler, Suzuki Piano Teacher, Long Beach, CA
Here's the history behind that idea.
In 1983, I was fortunate to be able to study the Suzuki Piano Method in Japan with Dr. Haruko Kataoka. In addition, I met and observed Dr. Shinichi Suzuki, the renowned master teacher himself. I noticed how everything he taught came from the principles of relaxation.
While I was in Japan, I was able to talk to his wife, Mrs. Waltraud Suzuki, regarding my idea of applying the Suzuki Method to singing. She told me of another teacher who was interested in the same approach.
Later on, I made a trip to Finland to speak with Päivi Kukkamaki, who at that time was earning her doctorate in vocal pedagogy from the Sibelius Academy in Helsinki. Since that time, she has established the approved Suzuki Voice Method in Finland and presents international workshops to teachers.
My own program was carefully organized and compiled over a period of seven years with the help of many people, including Mrs. Suzuki. She was delighted to give me the translations of some of the German folk songs that are included in the Suzuki Method books.
With my training and background as a Suzuki Piano and Violin teacher, I had every reason to use all the same teaching techniques with voice students. Namely, by putting the emphasis on singing with a beautiful tone, stressing relaxation in every lesson, and offering progressively difficult materials, I could train singers from the very beginning in exactly the way they should be taught.
Teaching became an even greater joy. I decided to self-publish my books and make CD's of the songs. My husband, a musician and recording technician, orchestrated and recorded all the CD's. I began sharing these sets of books and CD's with other teachers and they were astounded at the results.
Do you ever agonize over the issue of how to sing with a more beautiful tone, or do you wonder how to help your children or students sing even better than they do now?
If you love singing as much as I do… read on.
This is the opportunity you've been waiting for…
The Solution Has Finally Arrived!
 
This unique progressive singing program is designed for beginners of all ages regardless of background.  And … it really works.
Singing is a physical activity; the human body is the solo instrument!
Here is What You Will Uncover in the "Singing Made Easy" program:
You will discover proper breathing techniques, and good diction to help you sing with a beautiful tone,
How you can connect the skills of the right and left brain through the use of music!
The materials that you can use for steady improvement.
Here is What the Singing Made Easy Program Offers You:
Singing Made Easy is a progressive series of singing materials in five levels; each one includes a pdf ebook, mp3 audios, and videos! All levels will be available by the end of 2021. Find them linked here.
Coloring sheets accompany Levels I-III with full permission to duplicate them for all family members and friends.
These books are carefully compiled to help vocalists to sing better and better as the voice continues to mature.
All books have a teaching point for each song. The music is in large print; chord symbols are included for accompaniments on guitar or piano.
By singing along with the mp3 tracks it is easier to learn the lyrics and melodies more quickly.
Separate tracks of the instrumental background tracks on the CD are great accompaniments for vocalists once the songs are memorized.
There is a wide variety of music included in this series, such as children's songs, folk songs, rounds, part songs with harmony
and descants, a few Christmas songs, with some traditional songs in foreign languages, including French, German, Italian, Japanese, and Spanish.
Piano accompaniment books are available for Levels I-IV for parents, teachers, or students. Excellent for classroom teaching.
Christmas Carols Made Easy includes hard-to-find carols, some from foreign countries in the native languages. The songs and additional instrumental accompaniment tracks are recorded and available as mp3 files. Coloring sheets are included. (Will be available in November 2021.)
Everyone Can Sing… At Any Age!
Watch for Unexpected Benefits!
Students who learn music also learn concentration and develop a greater ability to focus on academic subjects.
School grades improve.
A singer who develops effective breathing habits will seldom have asthma, emphysema, or other lung problems.
Singing can be a social activity. Those who sing make friends easily, join choirs, entertain at parties, and eventually become cast members in theater productions.
Children who sing well develop excellent self-esteem, and a great majority of them are willing to perform in public. As they mature, they do not have the typical problems of stage fright.
Singing well can be either a hobby or a career; at least the option is available and the singer has the choice.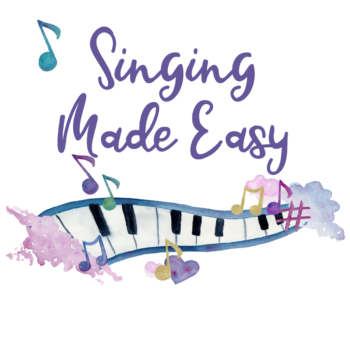 Testimonials of Singing Made Easy
See what a few of our happy customers have to say about the Singing Made Easy series…
"My daughter began using the Singing Made Easy books at age seven. Now, at age ten, she loves to sing for recitals, for community functions, and in church. I can't begin to tell you how pleased we are."
– Jill Boyer, mother, Livingston, MT

"The Singing Made Easy materials have helped my son to sing on pitch as well as memorize many songs. He loves to sing solos whenever anyone asks him."
   – Kathleen Rakela, ballet teacher, Emigrant, MT

"My voice students learn so quickly with the Singing Made Easy materials! They love to sing and have a lot of fun with the CD's."
   – Joanne Ikeda, Suzuki Piano and Voice Teacher, Valparaiso, IN
What the people who use Singing Made Easy have to say about it:
Teachers
"Singing Made Easy provides children with a fun, effective and structured approach to vocal education. Students love "graduating" from Level to Level as they watch their singing improve."
– Oona McOuat (British Columbia, Canada)

"I have been using Singing Made Easy, all levels, for the past six years and I have found that the singing students I work with have responded very well. Each student grows in ability and enjoys the songs included in the program."
– Joanne Ikeda (Children's World School, Indiana)

"Singing Made Easy is the best! Having used the material extensively while running a preschool with children 3-6 years old, I am convinced that nowhere is there a better program for serious vocal development. As a Kindermusik teacher, I was exposed to numerous early childhood music programs, all of which have merit, but for teaching children a structured, graded, enjoyable vocal repertoire with consistency and accuracy, Singing Made Easy wins the prize. Useful for groups or individuals, this truly "Suzuki" approach to teaching singing had my kids mastering dozens of songs, some quite complex and in two and three part harmonies, in short order. The format is superb, the teaching hints are useful and the tapes crystal clear. The results are unbeatable."
– Andrew Pudewa (Director of the Institute for Excellence in Writing)
Students and Parents
"I have enjoyed the Singing Made Easy books and tapes and I know they have helped my voice to improve. I know I sing on pitch a lot better now and I'm getting close to the end of Level V. I can memorize the songs and I'm not afraid of performing for people. I'm 11 years old and I've already decided that I want to be a singer."
– Katie Burns

 

"When I first began singing lessons at ten years of age I couldn't carry a harmony part. My teacher used the Singing Made Easy materials with me and I finally learned to sing the descant to "Swing Low, Sweet Chariot" after trying very hard for many months. Because of the experiences I had in singing harmony parts, I sang alto in the high school girls' choir. I am now a freshman in college, helping other choir members with their parts."
– Kristin Clark (Spokane, WA)

 

"The Singing Made Easy materials by Marcia McCarry have helped my seven year old daughter, Mary, to refine and develop her natural singing ability while having a lot of fun. After she memorizes her songs she enjoys performing them for others."
– Karen Makris (Emigrant, MT)
Author of Singing Made Easy
Marcia McCarry: Author Information
Summary of Qualifications
Private Music Teacher
Subjects:
Piano, Violin, Voice, Youth Choir Director, Music for Babies
Education
Bachelor of Arts, UCLA
General Secondary Credential, UCLA
Master of Arts, specializing in vocal pedagogy, CSULA
Graduate Music Program, USC
Professional Experience
Five years in public schools, junior high level
Over thirty years private teaching experience
Nineteen years as a Suzuki Piano Teacher
Publications
Singing Made Easy Series – Books tapes and coloring sheets
Songs sung by Marcia McCarry
Includes six levels of teaching vocal music for children
Discover the Magic of Self-Esteem – Includes 11 original songs on cassette tape, music sheets and coloring sheets (Discontinued)
Additional Professional Activities
Community Concerts, board member
Bozeman Symphony Orchestra, violinist
Professional Memberships
Suzuki Association of the Americas
National Association of Teachers of Singing
Music Teacher's National Association
Singing by the Suzuki Method
If musical instruments can be taught by using Dr. Suzuki's Method, singing can be taught that way, too. It is basically a listening approach, good for any age student. Audio mp3 files, with song lyrics and accompaniments, are provided, along with instructional written material. The demonstration voice should be unaffected, not stylized in any way, and easy to listen to.
Individuality is inevitable, therefore, we should never hesitate to allow the child to hear many repetitions of the song material in order to learn it. Even though a child hears a recording of a song, his or her voice will never sound identical to another person's performance.
Dr. Suzuki was most concerned that children produce a good tone right from the beginning of their musical training. When a child is encouraged to learn to read music before playing an instrument, there are many things to think about, and indeed, the tone may suffer.
In the teaching of singing, relaxation is a key factor, as it most certainly should be when one is learning to play an instrument. When the body is relaxed, then the correct muscles can be used properly. Children who love to sing early in their lives should have instruction on how to use the voice freely and without any strain. Parents can help at home by encouraging the child in the right direction.
"Singing Made Easy" materials are designed to be used at home or in classrooms. Children are encouraged to memorize song lyrics while developing their listening skills. Melody, rhythm, and harmony are the ingredients in the recipe for making music. By listening to the material, the student internalizes the music and will be able to produce similar sounds almost immediately. Guidelines for parents and teachers are included in the books for each of the levels I – V and are also included in "Christmas Carols Made Easy."
The songs in the "Singing Made Easy" series are progressive in difficulty. There is a special teaching point for each song, such as a suggested way to study a difficult passage or a goal to achieve. The repertoire consists of all types of music. There are several rounds and some 2- and 3-part songs to aid in developing the skill of singing with others in harmony.