Welcome to the Music in Our Homeschool website!
I started this site in 2015 because I realized a need in the homeschool community. Homeschool moms were searching for the best music education resources for their kids.
Some moms didn't even know where to start. What's out there? How to teach it? Private lessons? Online courses? Books? CDs? Videos? So many questions!
Who am I?
My name is Gena Mayo, and I'm a homeschool mom. My 8 children are ages 20 down to 9, and I've homeschooled from the beginning.
I'm also a music teacher. I went to Baylor University in Waco, Texas and graduated with a Bachelor of Music Education degree in 1995. Then, I taught junior high choir and elementary general music for 5 years at a couple of public schools in Texas and received my Masters in Music degree in vocal pedagogy (teaching voice lessons).
Get 25 FREE online music lessons here: 
I'm also certified by Musikgarten to teach early childhood music and movement classes.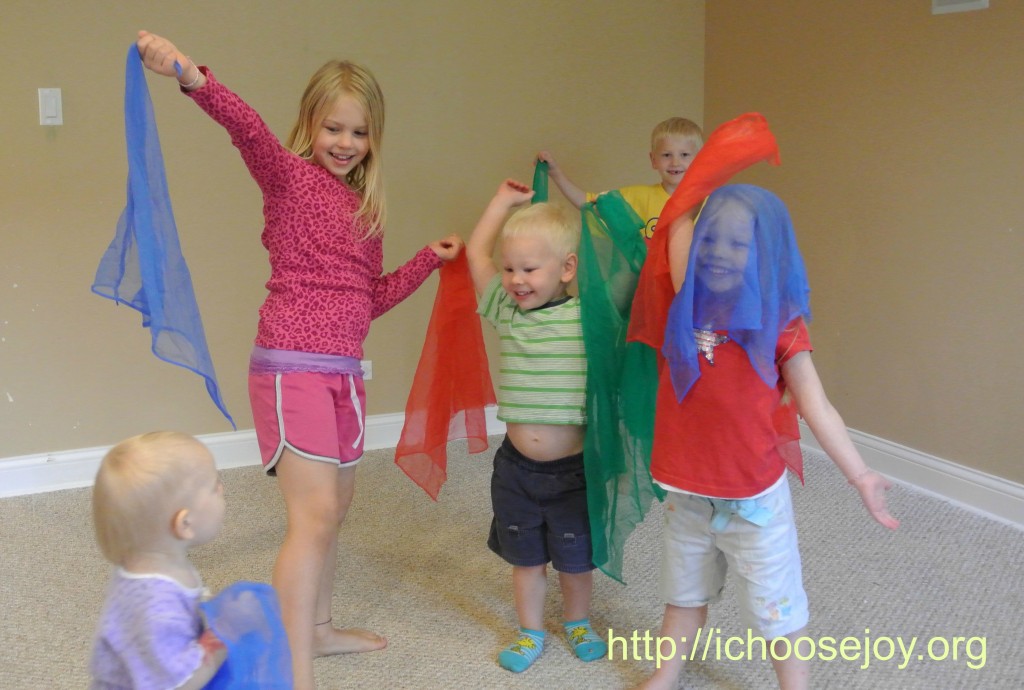 I have taught music continually since 1995 in various forms: choir; show choir; Musikgarten classes for babies, toddlers, and preschoolers; musical theater classes; private and semi-private voice lessons; music appreciation and music history classes at our homeschool co-op; and vocal directing full-length musicals.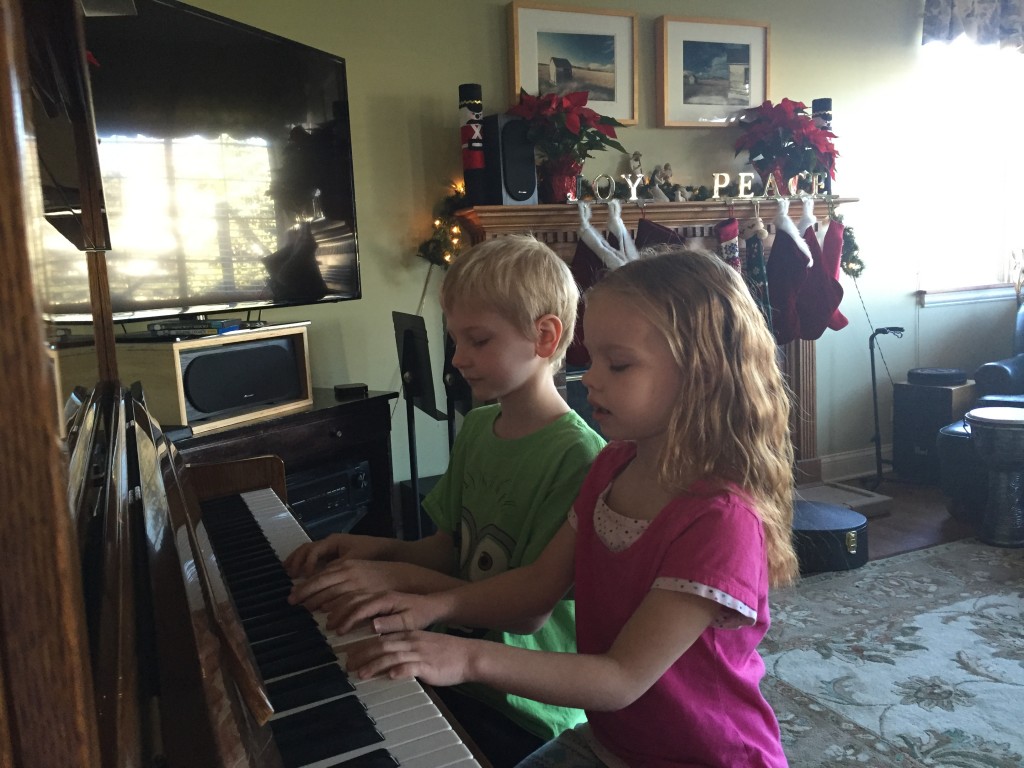 I have encouraged and supported my children in their many musical endeavors: private lessons in piano, voice, violin, clarinet, percussion, saxophone, and guitar; choir; band; music appreciation and recorder class at homeschool co-op; competitions and recitals; musicals through Christian Youth Theater; auditioned vocal ensemble; and more!
I love music, and I want to share my passion with others!
(Kids doing a lesson from Music for Holidays & Special Days.)
This website is here to serve you, the homeschool mom or music teacher. Please let me know what questions you have or what I can do to meet a need. (And, I'd love to hear from you if you're a potential sponsor, contributor, or have a music freebie you'd like to share.)
Music in Our Homeschool provides:
Online music courses through Learn.MusicinOurHomeschool
Announcements of sales and specials through my email newsletter and social media (be sure to subscribe and follow!)
Giveaways of awesome music resources
Helpful tips for including music in your homeschool
Who are the Best Composers to Study?
Popular Posts: