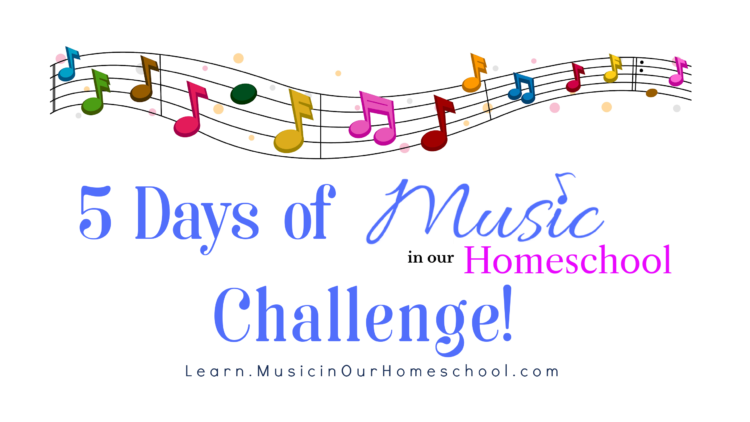 You Found It! Woo-hoo!
Here's where you can sign up for the challenge! 
Who is this challenge for?
The homeschool mom of elementary kids struggling to provide a music education for her kids.
Who is Gena Mayo?
I'm a homeschool mom, too! I have 8 kids and still have 2 elementary kids at home that I'm homeschooling. I'm also a music teacher of over 25 years!
What you'll do during this challenge.
You'll get a 15-minute video music lesson to do with your kids every day for 5 days!
What is the cost?
It's FREE!
When is the 5-Day "I Can do Music in my Homeschool" Challenge?
You choose the dates!
Where will the challenge take place?
Your music lessons are inside a simple-to-use Teachable online course platform.
Why have this challenge?
Homeschool moms know they need to include music in their homeschools. But, so many don't have the expertise, the experience, the time, and/or the money to do it.
This challenge will show you that you don't need much of any of those. You CAN include music in your homeschool. Take the 5-day challenge and see if I'm right!
How to do the challenge?
Simply sign up with your email address on the form at the top of this page!
You'll receive an email with the link to join the online Teachable Challenge course and a link to the private Facebook group for FREE!
Do you need to know how to teach music?
No! Gena will do all the teaching for you.
Do you need any equipment or musical instruments?
No! Just a phone, tablet, computer, or smart TV so you can play the video lessons!
Seriously, you can just use your phone!
Optional: You might want a printer to print out some worksheets and flashcards.
Have any questions I didn't answer here? 
Email [email protected]