Homeschool moms have one of the toughest jobs in the world. Not only do they educate their children, but they also have to manage household chores and cater to their families' needs. It's common to feel overwhelmed and stressed, especially when juggling between balancing work, homeschooling, family tasks, and personal life. The good news is that there's a simple solution to calm down that anxiety and create a calming atmosphere. Music can help you get through the day and uplift your spirits! Today I'll share some of the best music for calming a stressful day.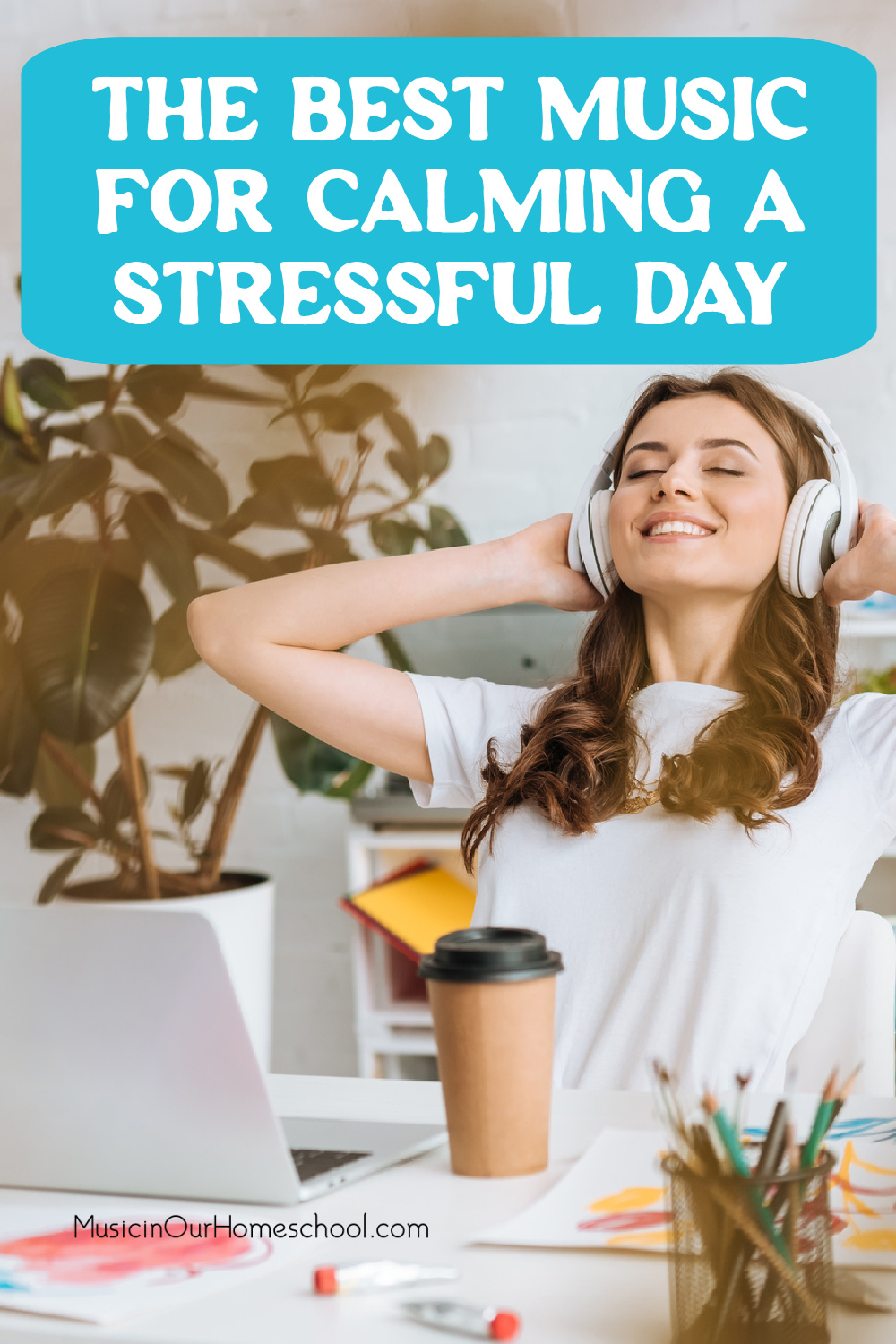 Be sure to scroll down to enter the Mother's Day giveaway!
Classical Music
Classical music is one of the most calming genres of all time. Listening to the soothing melodies and harmonies of classical composers creates a serene and peaceful environment that can ease your mind. It also helps reduce blood pressure, heart rate, and stress hormones. Some popular classical composers whose music can ease your stress include Bach, Chopin, Mozart, Beethoven, and Debussy.
Nature Sounds
Nature sounds such as bird songs or the sound of the ocean waves can provide a relaxing experience for the listener. These sounds can help you connect with nature and create a calming environment. Furthermore, the soundscapes have a grounding effect and encourage relaxation to shift your focus from stress-causing thoughts. You can play pre-recorded nature soundtracks or opt to visit a nature reserve to immerse yourself in nature.
Ambient Music
Ambient music is a genre that combines atmospheric sounds and electronic music to create a calming environment. It is mostly instrumental music and has minimal lyrics or singing, focusing more on the instrumental sounds. This type of music breathes life into a room, creating a serene atmosphere perfect for relaxation.
Jazz Music
Jazz has been known to help reduce stress levels and bring about a calming effect. It features soothing rhythms and melodies that are perfect for easing tension in the body while lifting spirits. Jazz can help slow down your breathing and reduce your heart rate, thereby soothing your frazzled nerves. Some great jazz artists include Billie Holiday, Duke Ellington, Louis Armstrong, and Miles Davis.
Instrumental Covers
Instrumental covers are unique versions of popular songs that exclude the lyrics and focus more on the instrumental elements. Their gentle and harmonious melodies are perfect for creating a mellow atmosphere, offering a whole new experience to the listener. Some popular cover artists include Max Richter, Yiruma, and Vitamin String Quartet.
Praise Music
Turning our thoughts away from ourselves and onto God is one of the easiest ways to destress. Listen to some of your favorite music and either immerse yourself in it with your eyes closed in prayer, or sing along!
Conclusion of the Best Music for Calming a Stressful Day:
Stress affects everyone, but with the right music, you can ease your mental and emotional burdens. With classical music, nature sounds, ambient sounds, jazz music, and instrumental covers, you can choose your peace of mind. Incorporating these calming music genres into your daily routine will improve your mood, reduce stress levels, and promote relaxation. So, take a deep breath, put in your earphones, and let the music calm your soul.
Do you have some other music for calming a stressful day that I didn't mention? Please leave a comment below!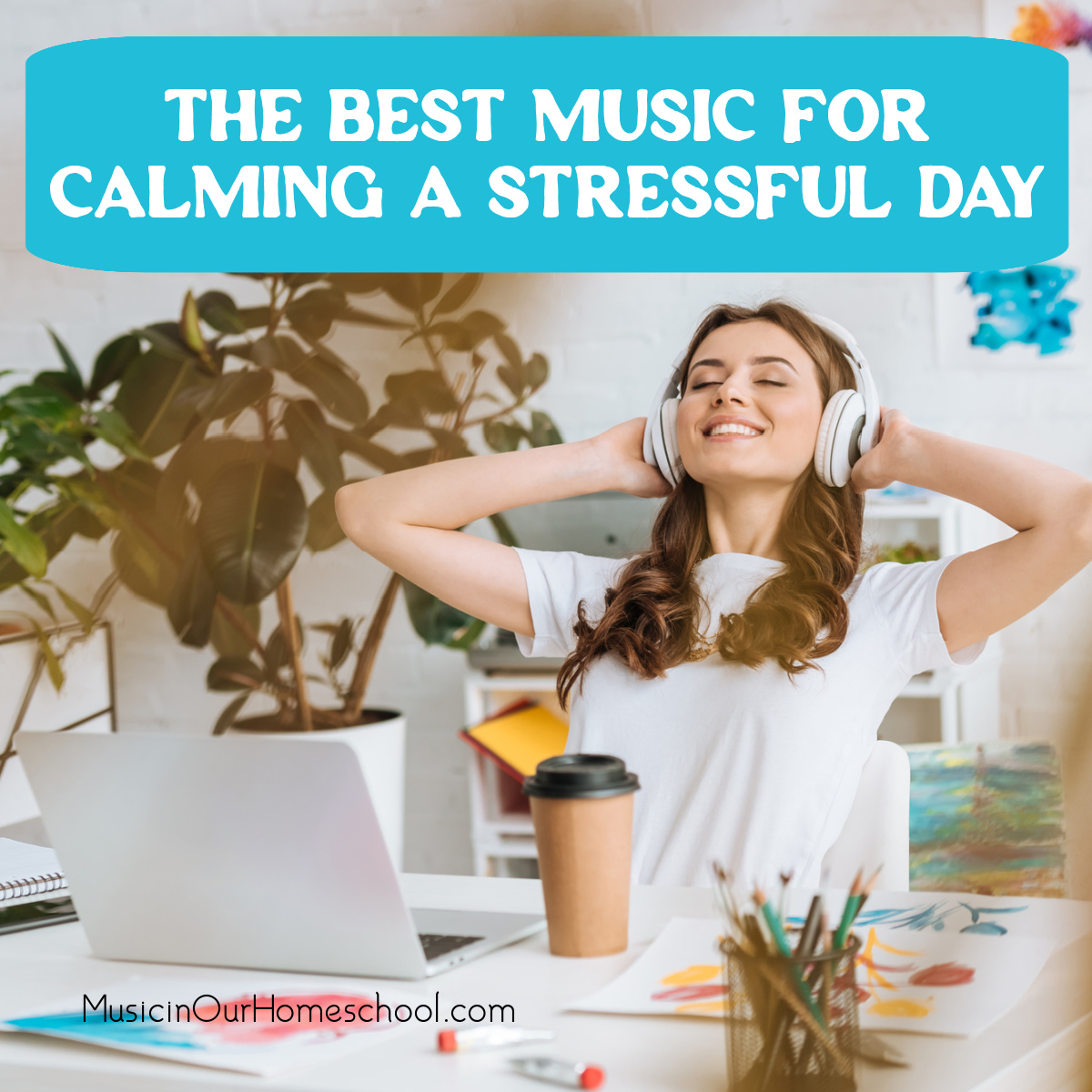 Related Posts:
Giveaway:
It's May, which means Mother's Day is right around the corner. Mother's Day is the day we get to not only tell, but also show Moms just how special and appreciated they really are.
Celebrate yourself and Motherhood this year! I've teamed up with a wonderful group of bloggers to help pamper 4 Amazing Moms!
There will be ONE Grand Prize Winner and THREE $100 gift card winners – for a total of 4 winners!! The Grand Prize winner will choose between a combo Air Fryer/Toaster Oven or a Kitchen Aid Mixer (up to $300).
It's our hope and prayer that we will add to your blessing this Mother's Day, and also show you just how much we appreciate you, our mom readers.
To enter for your chance to win, simply use the Rafflecopter form below to enter. Now I know that is quite a few entries for you, but each of these bloggers generously chipped in their own money to bring you this giveaway, so I hope you will take the time to do all of the entries. Don't forget, the more entries you do, the better your odds are at winning!
Giveaway ends Friday, May 12th at 11:59pm EDT.  The winner will have 48 hours to respond to email to claim the prize. By entering this giveaway you may be added to the email lists of the participating bloggers. Please be sure to read the Terms & Conditions upon entering the giveaway. By entering the giveaway, you agree and acknowledge your understanding of the terms & conditions.