[Today's article "Fun and Creative Ways to Experience Music with your Kids During the Summer" was written by contributor Michelle Habrych.]
Summer and Music
Summer and music go together for me—they always have. I grew up in a music-oriented family, but not in the traditional way. My dad owned and operated a mobile disc jockey company. The business was a family affair. On weekends throughout the summer, we all piled into the van to accompany my dad, who would play recorded music at various festivals and car shows all over the Chicagoland area. If I hear a certain song, I am transported back to the park in the town where I grew up and it's the Fourth of July. Another song brings to mind a car show. Eventually, I learned the business and performed as a disc jockey for my dad's company in my college years.
From Gena: What a great job for a teen! Do you have one who would enjoy this?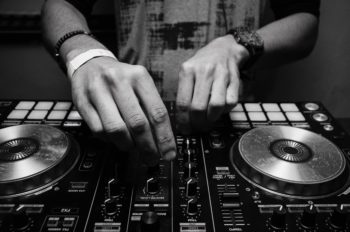 Be sure to download the free printable below!
Summer Concerts
Another way we enjoyed music together was by attending concerts or performances by my parents' friends at local restaurants or festivals. I knew more music from the 1950s & '60s than some people who lived through it, thanks to my parents. We would sing along and dance to the music. It was my musical education.
From Gena: My son just performed his first ever "open mic" at a restaurant last night. Such a good experience for him to work on perfecting the set at home and then "put himself out there" in front of a small, but appreciative crowd!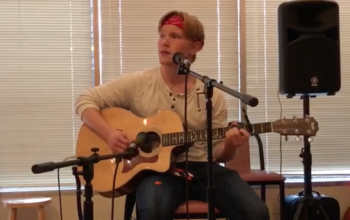 Town Festivals
It's easy to enjoy live music of all types throughout the summer. I would even say it's more accessible than other times of the year. Where do you find it and how do you enjoy it without breaking the budget? A quick internet search of local festivals will get you started.
Many towns have their own "days" in which they host a carnival and entertainment. You can enjoy all types of music, from rock and country bands to marching bands and orchestras. The same is true with major holidays, including the Fourth of July. My town hosts fireworks at the area civic center. Prior to the main event for the evening, the community band plays classics, including some marches and big band music. That is usually followed by a local cover band performing some classic rock and '80s songs. It's all free.
From Gena: My oldest son has enjoyed our town's festival this weekend. He said he heard some pretty good bands. It's inspiring him for what he wants to do musically in his life.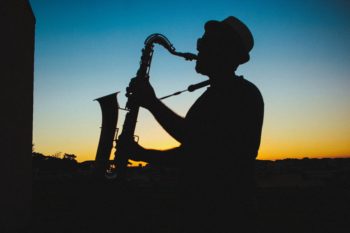 Concert in the Park events
Some park districts and towns have weekly "concert in the park" events, which are also typically free. In my area, the forest preserve hosts these events and has musical performances including bluegrass, reggae, rock, blues, brass, and swing. A quick internet search of the name of the forest preserve district and concert brought up this year's offerings.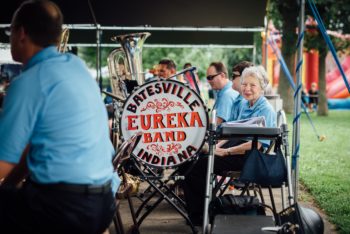 Parades
Summer means a lot of parades in my area too. Often in parades you will find marching bands. What a great way to enjoy different types of music for free! Not all parades are on the same day. Try a search for your county and parades to see what you can find.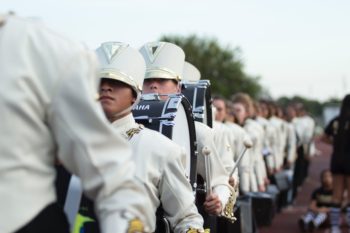 Library Performances
Year-round, our local libraries host great free events, including musical performances. Our town's cultural and civic center does too (though sometimes admission is charged for those). These performances are a great way to see if you like a band's music or to listen to something you might not have tried before.
Live Music at Restaurants
Restaurants may also have bands performing throughout the summer, especially if you are located near water. There is just something about dining under the stars by the lake and listening to live music.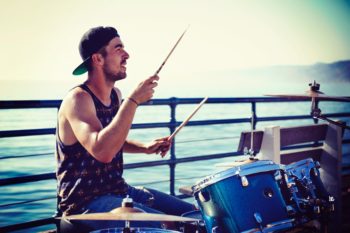 Head to the City
For live music in Chicagoland, we have no shortage of venues. There are many free events and festivals with music to enjoy in and around large cities. Different festivals may offer themed entertainment, such as a Greek festival would feature authentic music representative of the culture.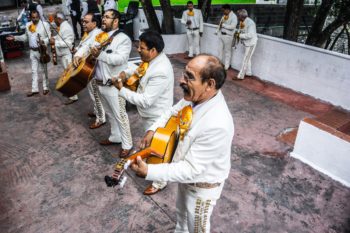 Open-Air Musical Performances
If you want to enjoy classical music under the open sky, see if your area has something like we do. Ours is called Ravinia. All summer this large picnic area features concerts in an enclosed pavilion. If you choose lawn seats, you typically save a lot of money and are able to bring your own picnic. The Chicago Symphony Orchestra often performs. They even show classic movies, such as E.T. or Indiana Jones, on a big screen and play the score live along with the movie!
From Gena: One of the most amazing musical experiences I've ever had was attending the performances of the Lord of the Rings movies with the Chicago Symphony Orchestra playing the score live. Wow!
What's Your Plan for Music with your Kids During the Summer?
Just do a little digging. You don't know what you'll discover around the corner. It could be a new favorite style of music! I'd love to know what you find for music with your kids during the summer. Share in the comments!
And if you're somewhere where a disc jockey is playing the Beach Boys, think of me.
Free Printable of "Music Experiences Summer Bucket List"
Download below.
Related Posts:
[Contributor Michelle Habrych is a homeschool mom of two teens.]