Today, I'm excited to have this amazing giveaway for you. Piano Wizard Academy is offering 3 winners its Video Game for learning to play the piano. To learn more, read my Piano Wizard review here.
What is this version of Piano Wizard all about?
It's a
$100 value!

Patented 4-step method has anyone from age 3 to 103 playing music instantly.

Comes with color-coded washable and removable stickers to place on virtually any MIDI-compatible keyboard. (The stickers will be mailed to the winners.)

You will need to use your own digital keyboard.

Select from 200 great songs, including some rock and pop classics. Piano Wizard PREMIER includes a 100-song EASY MODE step by step curriculum, plus 100 more timeless selections.

Play virtually any piece of music you like! Add in any of the thousands of MIDI songs available on the web or in music stores, extending the game's playability for years to come.

Display note names or fingerings to broaden your learning experience.

For Mac or Windows
This version is not available for sale (not sold separately).
An upgrade to a newer version of Piano Wizard Academy (with dvds, songbooks, etc.) is available.
It's award-winning!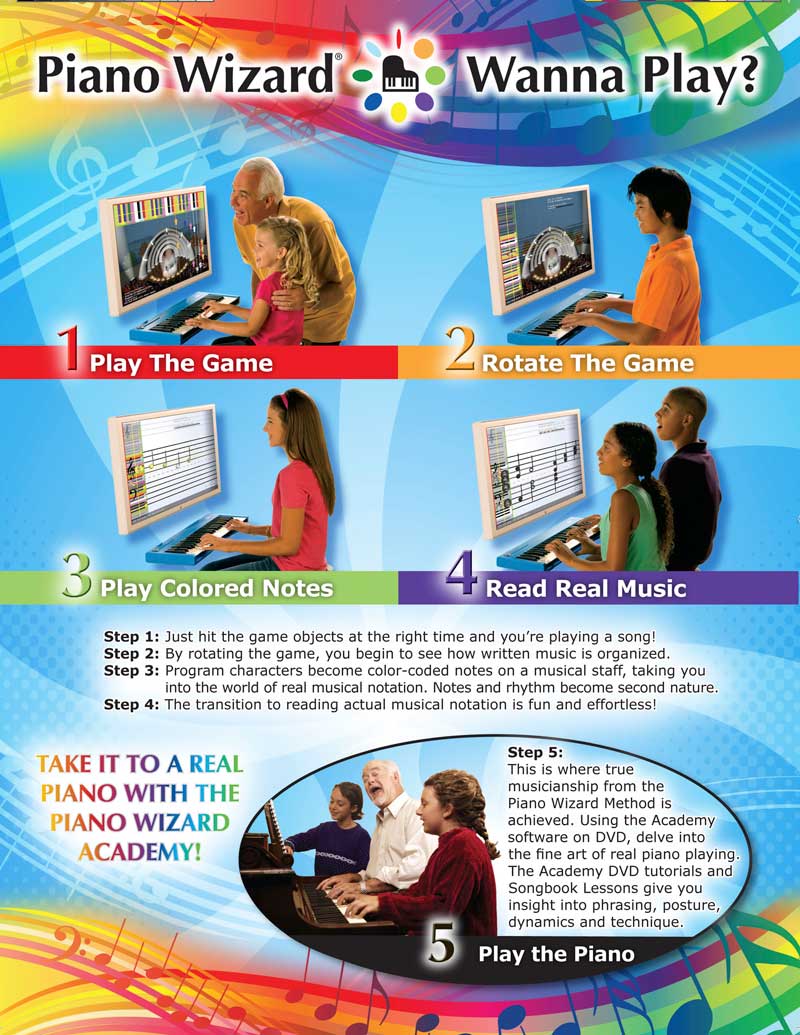 Looking for something to keep your kids productive this summer? Join the Piano Wizard Summer Challenge! You win by (at a minimum) completing 20 lessons.  To earn top-tier prizes, you will need to be active on the Facebook Challenge Group.  Being active means commenting, sharing, posting videos and photos (if at all possible). They want to hear how you or your child are doing, ask questions, submit feedback, and offer testimonials!
The Piano Wizard Summer Challenge runs from July 1st and September 15th.
Piano Wizard Giveaway
Enter to be one of three winners of Piano Academy Premier on the Rafflecopter app below. The contest ends Tuesday, June 27, and the winner will have 24 hours to respond to my email.
(Disclosure: This post contains affiliate links.)