After a year of being asked to create it, the Fine Arts in Our Homeschool Plus: High School Membership Experience is finally here! Update– it's now been combined with the Music in Our Homeschool Plus membership!
If you are struggling with finding a way to include Fine Arts on your Homeschool High School transcript, we have you covered!
Who is the High School Fine Arts Membership for?
1. Students who are NOT too interested in Fine Arts, so they need something fun and easy to cover that Fine Arts credit on their transcript.
or
2. Students who ARE into Fine Arts and want to explore new topics such as music history, art appreciation, Shakespeare, and much more!
3. Students planning on going to college as music majors and want to get a head-start in Music Theory.
4. Students who love Theater, Dance, Music, and/or Art and can't get enough!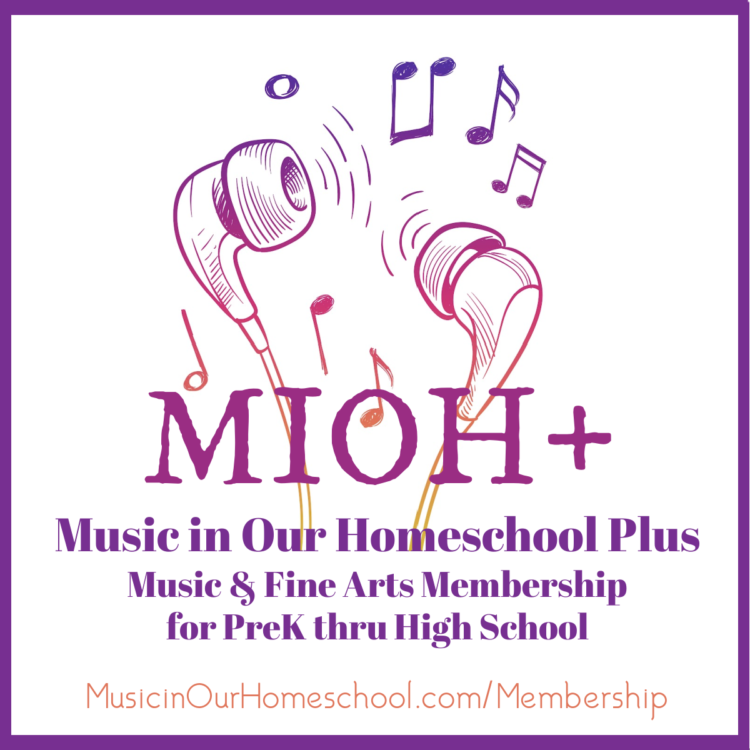 What is in the Fine Arts in Our Homeschool Membership?
5 Full and Complete Online Courses
Music Appreciation: Middle Ages Thru Classical Era course ($97 value)
Music Appreciation of the Romantic Era course ($97 value)
20th Century Music Appreciation course ($97 value)
10 Weeks of Shakespeare introductory course ($37 value)
Charlotte Mason Inspired High School Fine Arts course ($57 value)
Q&A Section to Answer Your Questions
How to use the Membership to get a Fine Arts credit
How to help you plan out a Fine Arts credit that fits your unique needs
Gena is available to answer your Advanced Music Theory questions as you work through the Barrons "AP Music Theory study text" (see more about this below)
Provide all your ideas to help form the Membership into what you want it to be!
Advanced Music Theory course 
This course is a full-year credit!
Monthly Masterclasses
Each new masterclass will be posted in the middle of each month. The first one is about "Hamilton the Musical!"
Who is Your Instructor?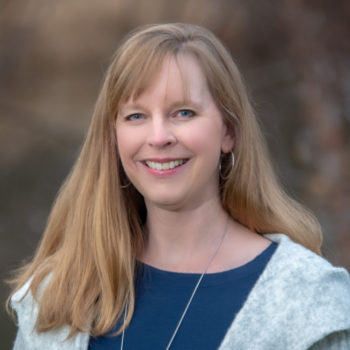 Gena Mayo is a homeschooling mom of 8 who has been teaching music in various forms for over 25 years. She has a Bachelors degree in Music Education and a Masters degree in Vocal Pedagogy (teaching voice lessons). It has been her joy to teach elementary and junior high choir, high school voice classes, private voice lessons for teens through adults, early childhood music and movement classes (babies through preschool), elementary general music, and music appreciation for elementary through high school. But, her favorite music teaching experience has been as musical director for stage musicals such as Seussical, Shrek, Singing in the Rain, Newsies, The Little Mermaid, and Beauty and the Beast. It is Gena's desire to help all homeschoolers include music in their homeschools!
Courses Included with Purchase
The following full high school courses are included with your membership!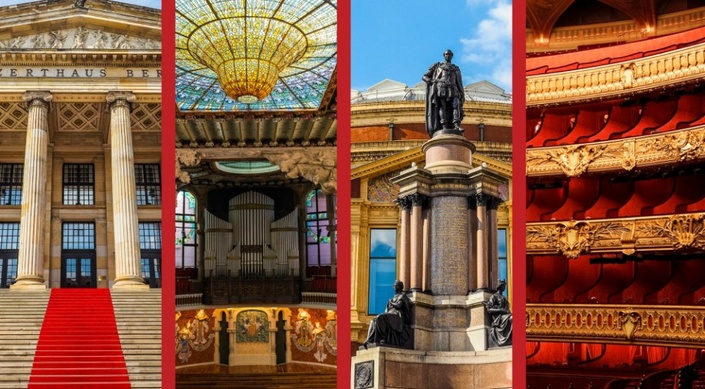 20th Century Music Appreciation for High School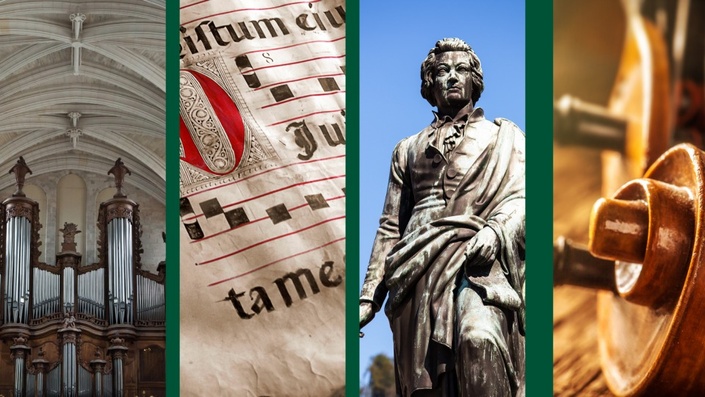 Music Appreciation: Middle Ages Thru Classical Era for High School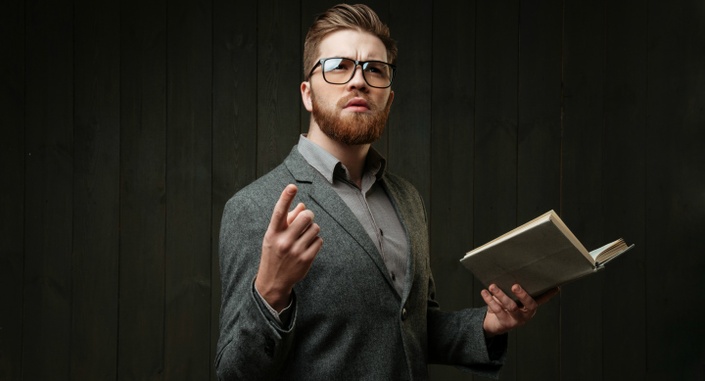 10 Weeks of Shakespeare ~ Introductory Course for 7th-12th Grades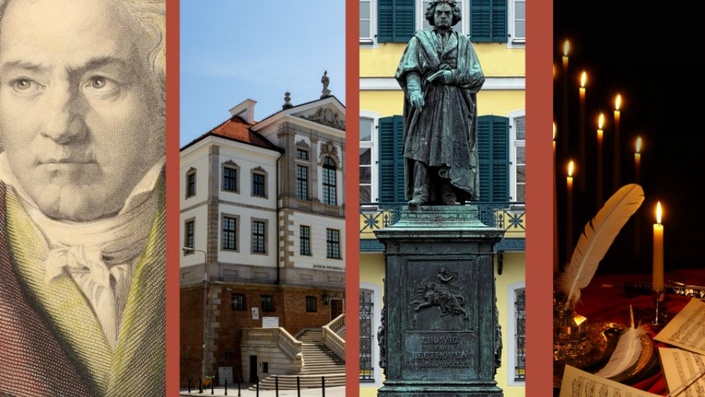 Music Appreciation of the Romantic Era for High School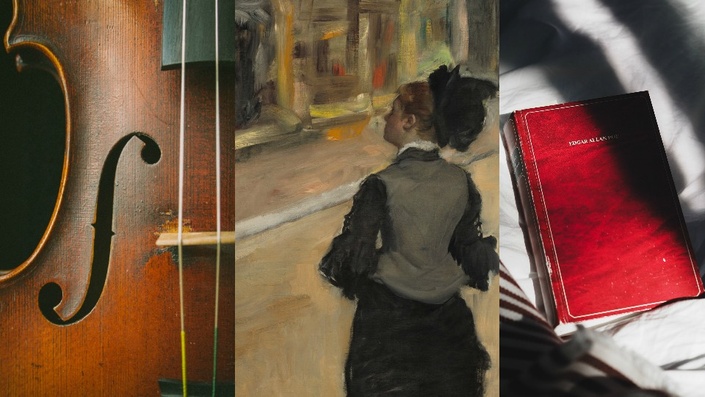 Charlotte Mason Inspired High School Fine Arts
Also Included: Advanced Music Theory Course
The brand new Advanced Music Theory Course will only be available (at this time) inside the Music in Our Homeschool Plus Membership!
Gena Mayo is a music theory lover and has desired to teach this course for years!
It's planned to be complete for the 2021-2022 school year.
** This is not an official AP Music Theory course.
See the First Music Theory Lesson here:
Download the Music Manuscript Paper here and the Piano Keyboard here.
Monthly Fine Arts Masterclasses:
Each month a new masterclass (video) on a fine arts topic will be loaded into the membership dashboard around the middle of the month.
September's Masterclass is
"Hamilton the Musical ~ How and Why it Became a Sensation!"
by Gena Mayo
Masterclasses will be taught by Master teachers in their fields. I will be bringing in teachers of art, dance, theater, and music!
Other masterclasses include:
Watercolor Tips and Tricks
How to Play "Amazing Grace" on Guitar
How to Do the Shim Sham Tap Dance
Beginning Lesson in Cartoon Drawing
How to Perform a Shakespeare Monologue
African Dance
Testimonials from those who have used the High School Courses that are now a part of the Membership:
"I was able to immerse myself in the 20th Century Music Appreciation for High School course–and I'll confess I lost myself in there for a little bit. Such a fun trail of links to listen to, and before I knew it an hour had gone by. (When you WANT your kid to spend time on Youtube, LOL.) The course is not only about classical music; there are lessons on jazz, rock & roll (this is where I got sucked in!), and even musical theater–in addition to lots of famous composers from Debussy (a huge fave of mine!) to Copland to John Williams (the composer for Star Wars and about a gazillion other movies) and more.
I also enjoyed spending time in the Charlotte Mason Inspired High School Fine Arts course, which covers not only music but art and poetry as well. It's a gentle exploration of truth, goodness, and beauty that is consistent with Charlotte Mason methods—but anyone can enjoy and learn from it.
These courses do not present a firehose of information that must. get. done. to the point of creating frustration or forcing a check-the-box mentality with no real depth of understanding; instead there is time to savor and re-listen and discover more each time.
Doesn't your kid need at least one subject each day that is a slower pace, a more relaxed learning, a chance to breathe in the content rather than have it shoved down their throat? Music in Our Homeschool provides that non-stressed learning experience that may be all the more effective due to the lack of pressure." ~ Ann Karako, homeschool mom and blogger at Annie & Everything
"We've been using the 20th century music course and we are really enjoying it. It was exactly what I was looking for to go along with our study of the 20th century. I was trying to put all of the resources together myself, but it was a lot of work. So, this has been worth the money!" ~ Angela
"As a music educator, I appreciate the depth and organization Gena has put into her music curriculum. She provides many interesting facts and resources comparable to my college music history classes for high school students to learn about different composers of 20th Century." ~Kathy Gossen, homeschooling mom of 2, music educator, and blogger at Cornerstone Confessions
"If you're looking for a complete and easy-to-follow online class for your middle and high schoolers to take music appreciation, you'll love this! Gena has created a well-rounded program that makes it easy for students and their parents to follow along and learn about 20th century music in an organized and meaningful way. The videos are engaging and the use of the printouts is helpful and allows students to think more deeply about each piece, and to become familiar with musical terminology. Highly recommended!" ~Erica JohnsOwner of EnrichmentStudies.com; currently homeschooling 4 sons, grades 8-12, all taking this course!
"My oldest (14,) is loving listening to the variety of different music in the Middle Ages Music Appreciation online course. She is especially enjoying the minstrel and medieval music. She's seen many of the songs in literature, but never heard them. The course is bringing a new level of understanding to other aspects of our homeschool, which make it extra enjoyable. Thank you!" ~ Shannan Swindler, homeschool mom and blogger at Captivating Compass
"Big confession: I took this course for me! I've been wanting to teach my kids about Shakespeare for a long time but I felt completely unequipped to do it until I started Gena's new course: 10 Weeks of Shakespeare ~ Introductory Course for 7th-12th Grades. Although she called it an introductory course I was just blown away by the vast content, awesome videos, and tons of links to get deeper into every module. I always thought a course about Shakespeare could be boring but it is exactly the opposite! This course is very thorough and fascinating. I absolutely recommend it." ~Ana Willis, homeschool mom of 3 and blogger at TheyCallMeBlessed.org.
"Since, I am teaching a single student, with profound dyslexia, I am reading Star Wars out loud, using different voices for each character. Even my college age son loves listening to it. Don't be afraid to still use the Star Wars book, even without enough students to perform it." ~Marilyn
"I would totally use it with my teens and have them view on the iPad together. I like the simplicity and the ability to delve deeper or "skim" and the wide range of sources, that are all RIGHT THERE! Wonderful. I think, I might even be able to let my 7th grader join in and just expect a little less depth from the writing portions.This is a great value- the idea that I could revisit if my youngest ISN'T quite ready… wow! I think you've just planned our Fine Arts for 2020!" ~ Suzanne Gose, author of Flip Flop Spanish
"I've spent time looking at this course and CANNOT wait to jump into it with my son. Just in my time planning for next year, I've been blown away by how thorough, flexible, and yet truly beautiful these lessons are. If you're homeschooling high school and need help teaching fine arts, this is your solution!" ~ Emily Copeland, homeschool mom of two and blogger at Table Life Blog
Gena Mayo has done it again! "Music Appreciation of the Romantic Era for High School" offers students and parents a chance to learn about more than 40 different composers. Some musical selections were familiar, while others were completely new to me. Each lesson offers a brief biographical piece about the composer, followed by numerous samples of the composer's work to enjoy. I cannot think of a better way to learn about music!" ~Michelle Habrych, homeschool mom of 2 teens
"Music Appreciation of the Romantic Era for High School is every bit as captivating as the other courses in the series. The written material that introduces the composers is as long as it needs to be and no longer. It motivates students (or should I say me?) to want to listen to all the musical selections. The videos embedded in the course have been carefully chosen so we don't have to wad through dozens of videos ourselves. The quotes by and about the composers are enlightening. The brief quizzes that follow each lesson help your student to focus. The curriculum is perfect for once-a-week course and is highly enjoyable for students and teachers alike." ~Melanie Wilson, homeschool mom of 6 and blogger at Psychowith6.com
"It's nice to have one fewer thing to plan- especially when the subject is one I'm not familiar with anyway. I can hear an objection coming: "Well, couldn't I just hunt up the information about the composers in books and online? And couldn't I find all the YouTube videos so that we could watch and listen to all the music? And then I wouldn't have to buy a course." Well, yes, you could do that. But, do you have any idea how many hours it would take you to plan? I do because I've tried to do music appreciation that way before. Trust me. It's not worth it. This course is more than worth the cost because all of the planning is already done. All of the information has been found and presented in a very clear, concise, and easy to understand way. All of the videos have been chosen and previewed and are presented with comments about their content. The printable pages have already been created and are ready to be used. It's all done for me. All I have to do is give the kids the computer and check up on their work later. That's awesome, my friend!" ~Leah Courtney, homeschool mom of 4 and blogger at As We Walk Along the Road
"This course is just what I needed for my daughter's high school music credit this year! I love the easy to use course outline with all the necessary links and downloadable notebooking pages included. This saves me tons of time! My daughter is gaining a new appreciation for classical music and it integrates seamlessly into our homeschool days. Thank you, Gena, for creating this course!" ~Sara, homeschool mom, blogger at Heart and Soul Homeschooling
Frequently Asked Questions about Fine Arts in Our Homeschool Plus
How does the membership work?
You get full access to every high school-level course currently available at Learn.MusicinOurHomeschool.com. (There are five.) You also receive the Fine Arts Topic Masterclass Course and the Advanced Music Theory Course.
How long does membership last?
You may cancel your membership subscription at any time. If you decide to rejoin at a later date, you can only rejoin during open enrollment times and at the new monthly or annual rate. If you join at a particular monthly or annual rate, it will remain at the same rate as long as you remain a member. In other words, if you join at the $27/month rate and later the cost increases to $30/month, you will still pay $27/month as long as you don't cancel your membership.
What if I am unhappy with the membership?
There are no refunds, but you may cancel at any time. You will remain a member for the month (or year) you have paid for, but you won't be charged the next month (or year).