With today's music lesson, I'd like to encourage the teens to use one of the videos below to learn to apply something from Hamilton the Musical. Learn to sing, play, act, or dance one of the songs or scenes. Learn something about the music theory of the musical. Or, even learn to sign one of the songs with sign language! I think you'll love the variety of the Hamilton the Musical projects for teens I curated here.
If you have elementary students, head over to see the 15-Minute Music Lesson on Hamilton the Musical here.
High schoolers might also want to check out the Music in Our Homeschool membership where there is a full 30-minute masterclass on Hamilton the Musical!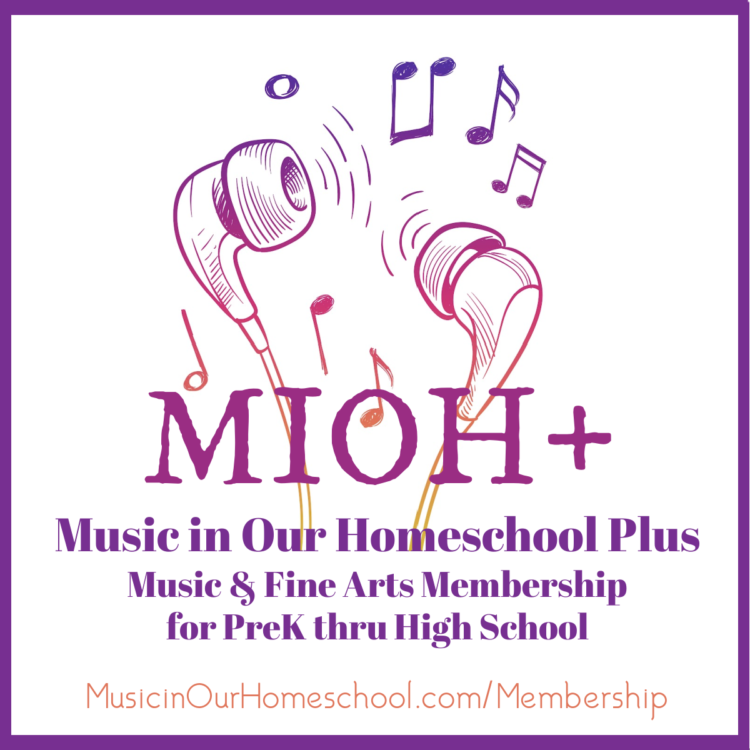 **Warning: If you are new to Hamilton, be aware that there is profanity in the soundtrack (but you can hear "clean" versions on YouTube), in the stage musical, and in the Disney Plus movie version (although in this version the F-words have been removed).
Hamilton the Musical Projects:
Play or Sing a Hamilton song
Guitar tutorial for "You'll Be Back":
Piano tutorial for "Dear Theodosia":
Vocal tutorials for the trio "Schuyler Sisters":
Get two friends and each of you learn a different part!
Learn about "How Hamilton Works" ~ Music Theory:
Themes and motifs:
The Aaron Burr chord progression:
The "My Shot" Chord Progression:
The Choreography of Hamilton:
Learn some choreography from the show here.
Bonus Hamilton the Musical Project Idea:
Read the book that inspired Lin-Manuel Miranda to write the musical:
Alexander Hamilton by Ron Chernow
Which Hamilton the Musical project did you decide to work on first? I'd love to hear about it in the comments below!
Download a free 3-page Printable Pack to use with this 15-Minute Music Lesson:

Includes:

Composer Sheet, Listen and Write (Tempo, Mood, Like it?, and Instruments/Voices), and Listen and Draw
Related Posts:
FREE President's Day Notebooking Pages
Get Free President's Day Notebooking Pages here: