Musical Theater is a style that began in America and is an essential part of a high schooler's music education. It's a fun part, as well! I have chosen some musicals for high school to enjoy that have been made into film versions. If you can see these live, though, do it! Enjoy 15 Must-See Movie Musicals for High School Students. (The dates listed below are when the films were released, not when the musical was first performed.)
Disclosure: I get commissions for purchases made through affiliate links in this post.
Singing in the Rain
The Story: Don Lockwood (an actor) and Cosmo (his musical friend) are working in silent movies in the 1920's when "talkies" suddenly come on the scene. They come up with a scheme to save their studio by turning a recent movie into a talking film. One of the best features of Singing in the Rain is the tap dancing by Gene Kelly and Donald O'Connor. Debbie Reynolds also stars in it.
Famous Song: "Singing in the Rain" (1952)
Guys and Dolls
The Story: Set in New York City, the men are constantly on the look-out for (illegal) opportunities to gamble. The local Salvation Army mission is trying to rescue them from this sin. Nathan Detroit bets Sky Masterson that he can't take one of the ladies from the mission to Havana, Cuba for dinner. Meanwhile, Nathan's fiance Adelaide is trying to get him to marry her. (The movie stars Frank Sinatra and Marlon Brando.)
Famous Song: "Sit Down You're Rocking the Boat" (1955)
My Fair Lady

The Story: Eliza Dolittle, who is a Cockney girl who sells flowers on the street, is taken to a famous phoneticist's home to be taught how to speak properly. She is then put into upper-class society to see if she can be found out. (The movie stars Audrey Hepburn and Rex Harrison.)
Famous Song: "Wouldn't It Be Loverly?"  (1964)
By the way, is your high schooler obsessed with Hamilton, the musical? See a special Masterclass by Gena Mayo: "How and Why Hamilton Became a Sensation!"
Les Misérables

The Story: Jean Valjean gets a second chance in life and finds many opportunities to help others in this powerful and meaningful story set in France during the unrest of post-revolution in the 1800's. (Stars Hugh Jackman, Russell Crowe, and Anne Hathaway.) (The themes in Les Misérables make it more appropriate for older teens.)
Famous Song: "Do You Hear the People Sing?" (2012)
Phantom of the Opera

The Story: The "phantom" is making demands of those who use "his" opera theater in 1890 Paris. He secretly takes Christine under his wing and teaches her to sing.
Famous Song: "Music of the Night" (2004)
West Side Story

The Story: Based on Shakespeare's Romeo and Juliet, West Side Story is set in 1950's New York City. The two "families" are two rival street gangs: the Jets (American) and the Sharks (immigrants from Puerto Rico). When Tony and Maria fall in love, the hatred and fighting between the two gangs escalates until a tragic ending occurs. (The themes in West Side Story make it more appropriate for older teens.)
Famous Song: "America" (1961)
**There is a new movie version of West Side Story that came out in December 2021. Have you seen it? Did you like it? Please leave a comment below!
Seven Brides for Seven Brothers

The Story: When Adam heads into town to get a bride, he finds Milly who is willing to go back with him. She is surprised, however, to learn that he neglected to tell her that she would be taking care not only of him but his six brothers. Eventually, they are all married off.
Famous Song: "Lonesome Polecat" (1954)
High School Musical

The Story:  Troy is the high school basketball star (and son of the coach). When he decides to audition for the school musical, it inspires others to break out of their molds as well and pursue other dreams. (Stars Zac Efron.)
Famous Song:  "What I've Been Looking For" (2006)
Hairspray
The Story:  Tracy's dream is to dance on the Corny Collins Show. But there are obstacles to overcome, such as encouraging integration in 1960's Baltimore. (Stars John Travolta, Michelle Pfeiffer, and Queen Latifah.)
Famous Song:  "The Nicest Kids in Town" (2007)
White Christmas

The Story: After the famous singing duo Bob and Phil see the Haynes sisters perform, they head to Vermont and decide to put on a big production to bring business to the failing ski resort. (Stars Bing Crosby and Rosemary Clooney.)
Famous Song: "Sisters" (Watch the reprise, too!) (1954)
Fiddler on the Roof

The Story:  The world is changing for the Russian Jewish community in the village of Anatevka. Tevye's daughters are no longer letting the Matchmaker choose their husbands for them.
Famous Song: "Tradition" (1971)
The Pirates of Penzance

The Story:  The Pirates of Penzance is an operetta (a transition from opera to musical theater) written by Gilbert and Sullivan in 1879. Frederic, an apprentice on a pirate ship, is ready to leave the pirates since his indenture is up. They arrive on an island where he falls in love with Mabel. Soon, he discovers that he in not free to leave since he was born on February 29 in leap year. (Stars Kevin Kline, Linda Ronstadt, and Angela Lansbury)
Famous Song: "Poor Wandering One" (1983)
Into the Woods

The Story:  Fairy Tales intertwine and have different endings than the typical "happily ever after." (Stars Meryl Streep, Emily Blunt, and Anna Kendrick.)
Famous Song:  "Agony" (2014)
Bye Bye Birdie

The Story:  Conrad Birdie, a famous rock and roll singer from the 1950's is about to be sent to war. His record label comes up with a scheme to boost his ratings by giving a last kiss to one lucky fan. (Stars Ann-Margaret and Dick Van Dyke.) (The themes in Bye Bye Birdie make it more appropriate for older teens.) (1963)
Famous Song:  "One Last Kiss"
The Greatest Showman
The Story: Based on a true story of the circus man P.T. Barnum. Music by Pasek and Paul. (2017)
Famous Song: "A Million Dreams"
Do you have any other movie musicals for high school students to recommend? Please share in the comments!
Why I Choose These Musicals for High School
Several have asked my criteria for choosing the musicals I did for this list. Let me tell you first the perspective I am coming from. I have performed in musicals myself, been a music teacher for over 20 years, have teens (and younger kids) who perform in musicals, and am a musical director of a big Christian musical theater company in our area. My goal with this list is to entertain as well as educate. I did choose some musicals that are "drivel" as one lady described them. 🙂 High School Musical, White Christmas, and Bye Bye Birdie do not have much value as far as musicality and even the story themes go. But, they are fun!
Others, such as Into the Woods, but are part of the popular musical theater culture of America at this time, so I see those as valuable for education. Some of the musicals have very heavy themes, such as Les Miserables, Hairspray, and West Side Story, but those are important for their themes of recognizing hatred and evil and choosing to overcome it with forgiveness and/or acceptance. I chose Pirates of Penzance and Phantom of the Opera because they are musicals which have withstood the test of time. (Phantom of the Opera is the longest continually-running musical on Broadway.) If you have any other questions or concerns, please send me a message (through the contact form) or leave a comment!
Bonus:
I'm updating this popular post to include Hamilton because it's now on my list for Must-See Movie Musicals for High School Students. See a 15-Minute Music Lesson about Hamilton the Musical here, and see  Hamilton the Musical Projects for Teens here.
I also have a Music and Fine Arts membership with a masterclass called Hamilton the Musical: How and Why it Became a Sensation! by Gena Mayo.
Be sure to get on the waitlist so you can join the membership when it opens up again!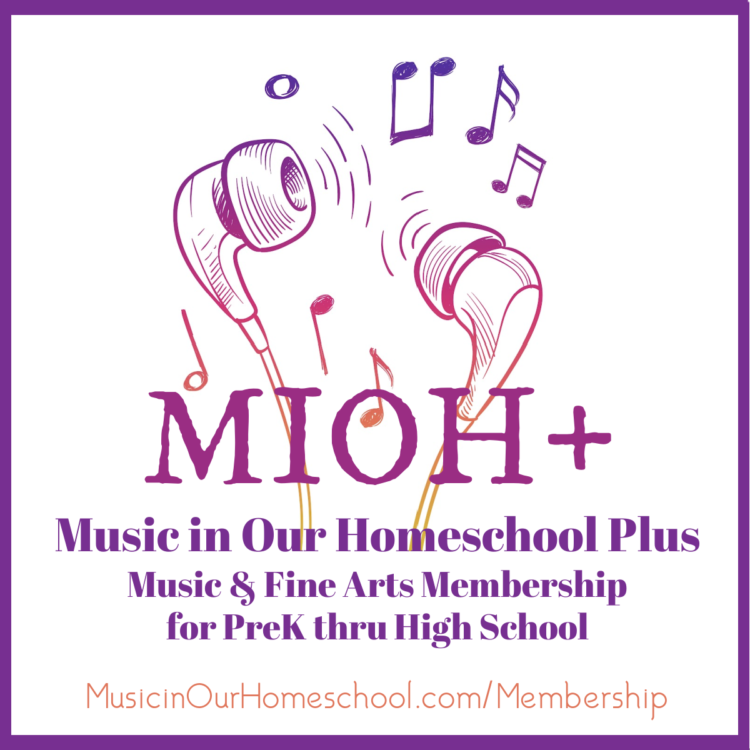 Related Posts: