Homeschool Music? I know you want to include music, but it can be a struggle. No time? No knowledge of how to teach it? Here are 5 Super Easy and Fun Ideas you can implement in your homeschool even tomorrow!
Disclosure: I get commissions for purchases made through affiliate links in this post.
Dance with Scarves
Grab a pretty scarf, or even a cloth napkin or bandana, and turn on some music to dance to! Let your kids' creativity and expression grow as they dance all the way through their fingertips! Here are some options for music to play: Saint Saen's Aquarium, Beethoven's Moonlight Sonata, Tchaikovsky's Dance of the Sugar Plum Fairy, and Debussy's Arabesque.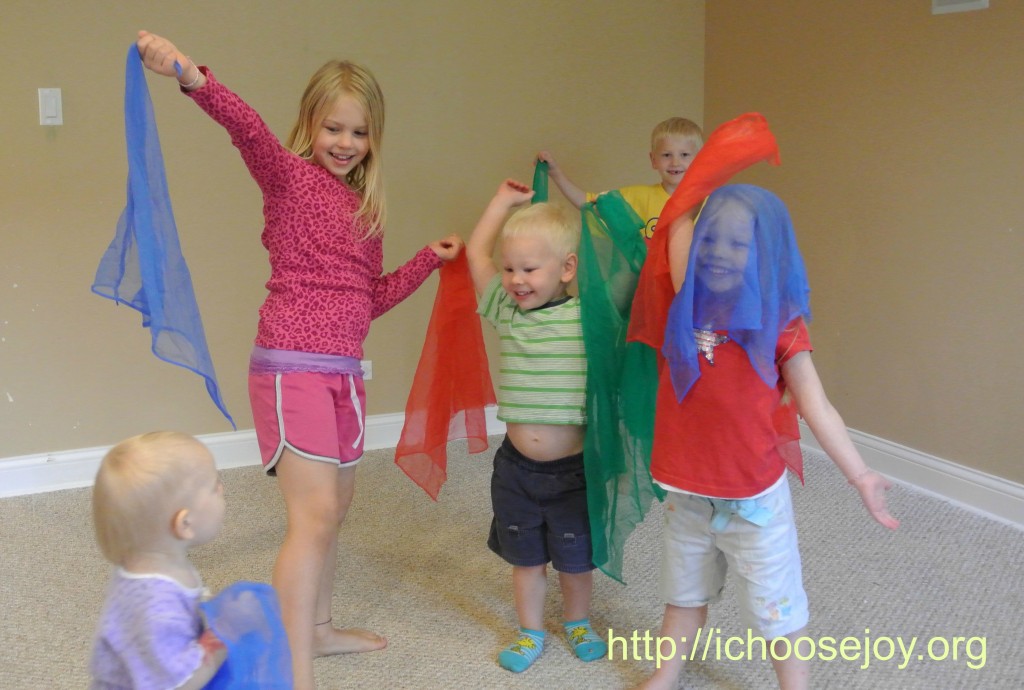 Play Simple Rhythm Instruments
I love using simple rhythm instruments such as rhythm sticks, egg shakers, and hand drums (or a pot with a wooden spoon!) for kids to practice steady beat. Try playing different styles of music such as Sousa's Stars and Stripes Forever, John Williams's Cantina Band, and big band music like In the Mood.
Identify the Sounds of Instruments
Find some pictures of instruments in a book or on the internet. You can even print some out and make flashcards. Then, search YouTube for the sounds and quiz your kids (and yourself!) to identify the picture of the instrument you're hearing.
If you'd like some ready-made flashcards, check these out: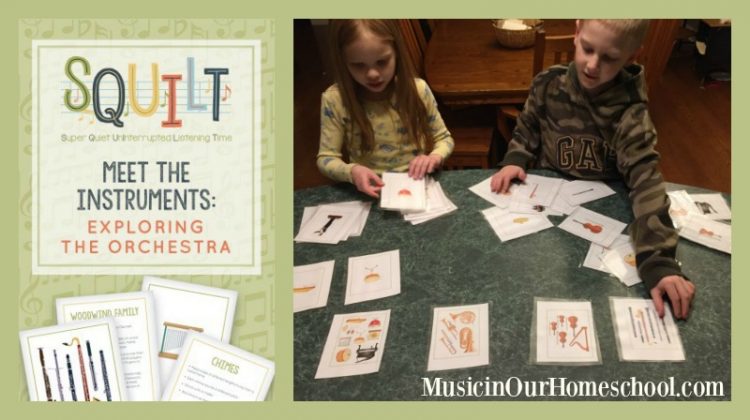 Classics for Kids Website
One of my favorite websites for music games and podcasts for kids is Classics for Kids. The game options are: Learn Musical Terms, Play Note Names, Match the Rhythm, Compose Your Own Music, Instruments of the Orchestra, Explore the Composer Timeline, and Explore the Composer Map.
The Composers are divided up into categories so you can study them that way if you'd like: Women Composers, by Musical Era, by Country, Choral Composers. They even have some Activity Sheets and Lesson Plans–all free!
Learn Classical Music with Cartoons
A super fun way to learn about composers and the famous music they wrote is through cartoons! Use my online course Learn Classical Music with Cartoons to learn about 27 different composers and see cartoons that span 100 years!
Every lesson also contains an optional movement activity to get the kids off the couch and moving their bodies to the music. Printables such as the Study-a-Composer printable pack and Dynamics flashcards are also included. And, you even get a 2-question online quiz for each lesson!
See a free preview of the J. Strauss Jr. and "Tales from the Vienna Woods lesson here.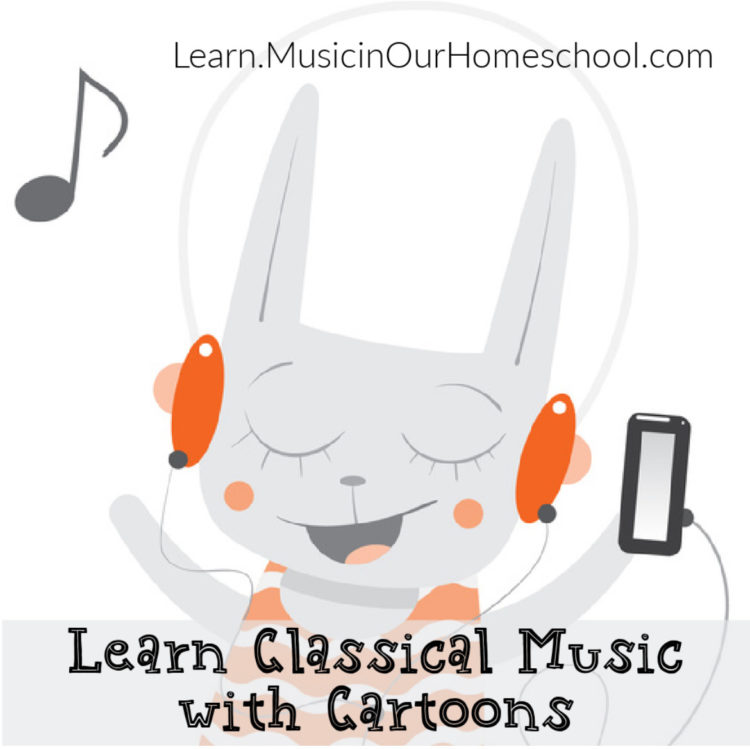 What are you doing for music in your homeschool right now? Leave a comment below!
Related Posts for Homeschool Music