I'm so excited that our Music in Our Homeschool Facebook group has grown to over 1000 members! To celebrate I have partnered with a number of homeschool music product publishers to bring you some fun and educational items for giveaways! Enter one or all! Thanks for supporting Music in Our Homeschool and helping us to grow to give us better ways to help and support you in your homeschooling endeavors.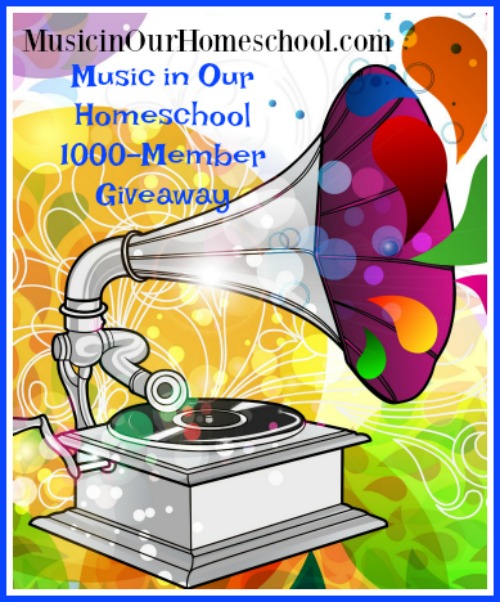 If you are a homeschooler, head over to the Music in Our Homeschool private Facebook group to enter all the giveaways!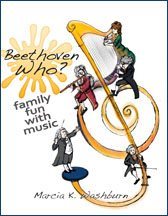 Beethoven Who? Family Fun with Music shows you how to:
Unlock the mysteries of musical notation.
Grow comfortable using the vocabulary of music.
Find appealing classical, folk, patriotic, and sacred music.
Enjoy fun hands-on activities with your children as you explore music together.
Tie in music with other subjects and interests.
Share your music with others.
What is included?
The Elements of Music
Classical Music Your Child Will Love—teaching tips and links for listening
Activities to teach pitch, rhythm, form, dynamics, tempo, musical terms, etc.
Heritage Music Every Child Should Know—folk, patriotic, and sacred
Making Music Together
Hundreds of external and internal links
Glossary of Musical Terms
Five appendices and complete index; 334 pages 
Diana Waring's All Glory, Laud, & Honor: Seventeen Centuries of Christian Hymns CD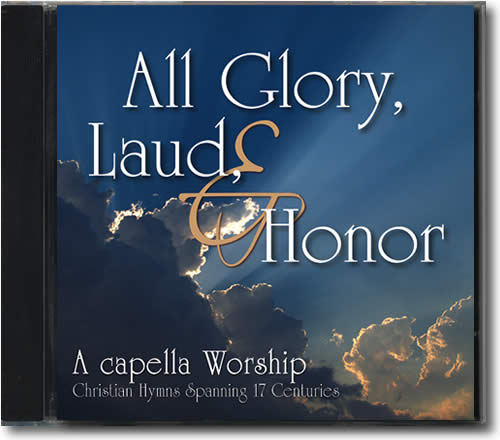 Read all about the All Glory, Laud, & Honor CD here.Church hymns from the Early Church to the Great Awakening!
The CD contains 14 a capella arrangements of Church hymns from the Early Church to the Great Awakening!
You'll also want to check out Diana Waring's site to see all the other wonderful history materials she has. My favorites are Experience History Through Music.
I'm happy to give away the Music Flash Card Bundle by Susan Brown of Warm Hearts Publishing.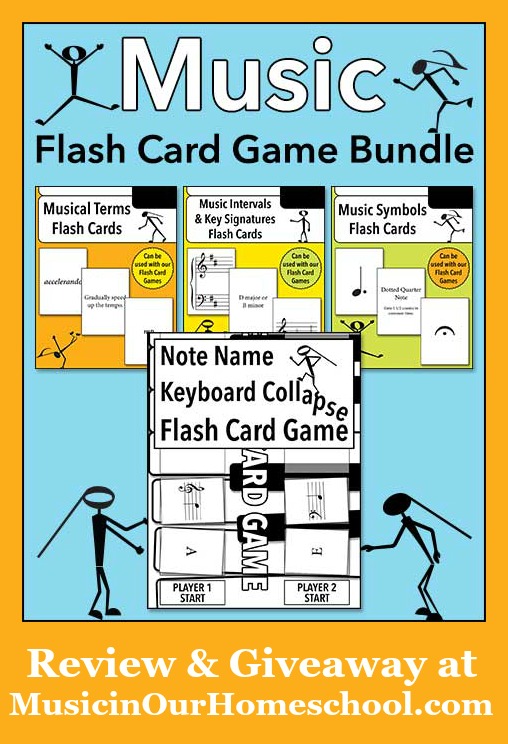 This bundle contains four products:
Music Intervals and Key Signatures flash cards
Music Symbols flash cards
Musical Terms flash cards
Note Name Keyboard Collapse Flash Card Game
Here is what the high school student will study:
What is a hymn?
Some of the most well-known hymns
Choose 5 and research them online
Answer 7 questions (essay style) for each hymn
Supplemental creative writing activity
What is a creed?
Creeds in Scripture
The Apostles' Creed with questions to answer
The Nicene Creed with questions to answer
Supplemental activity about 2 other creeds
Amy Blevins'  Composer Quotes for Copywork and Hymn Studies and Copywork
From Homeschool Copywork we have 2 sets to give away: Composer Quotes for Copywork set and Hymn Unit Study and Copywork set.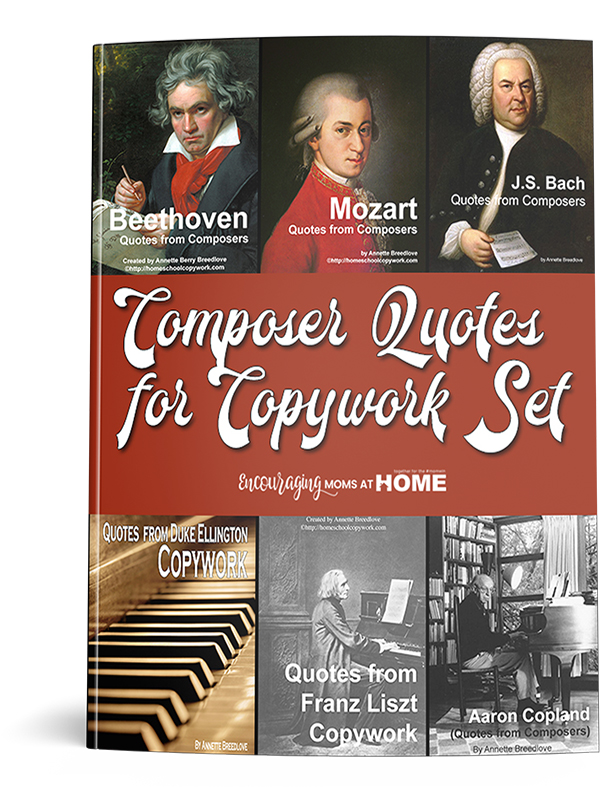 This set of copywork contains quotes from the composers Liszt, Copland, Duke Ellington, Beethoven, Bach, and Mozart.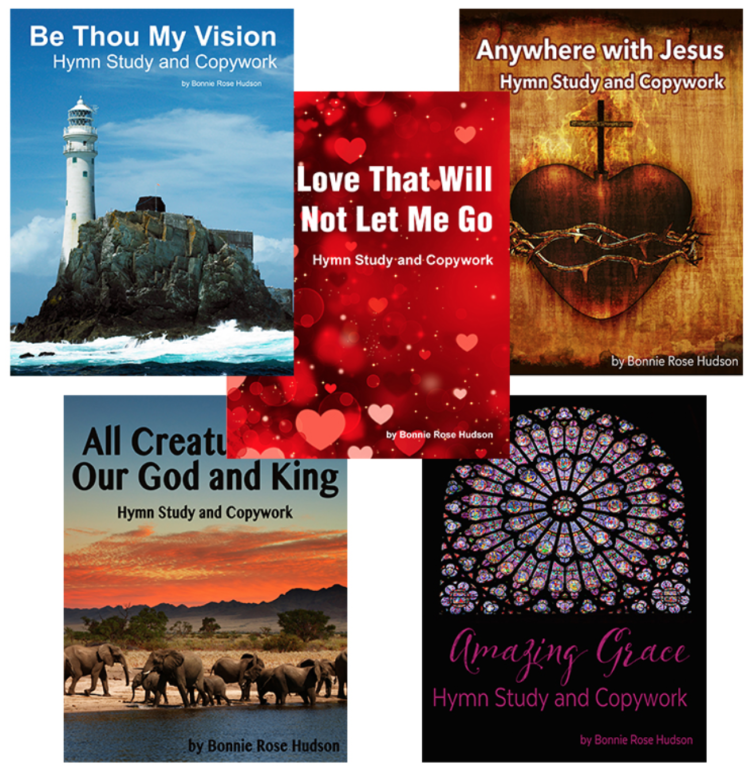 The Hymn Study and Copywork set contains these hymns:
Amazing Grace
Be Thou My Vision
O Love That Will Not Let Me Go
Anywhere With Jesus
All Creatures of Our God and King
We will have 2 winners for this giveaway! One will win Composer Quotes and one will win Hymns. Read more about the
Hymn Study here
.
From SQUILT, we have a combo set of both Meet the Composers and Meet the Instruments! These are so wonderful for a hands-on activity for kids to learn about instruments and composers.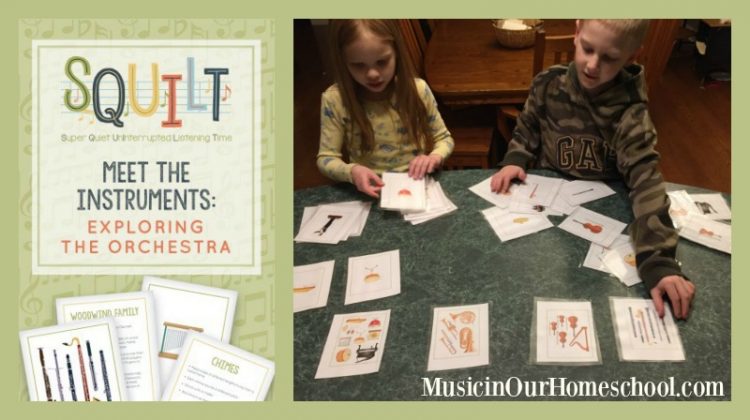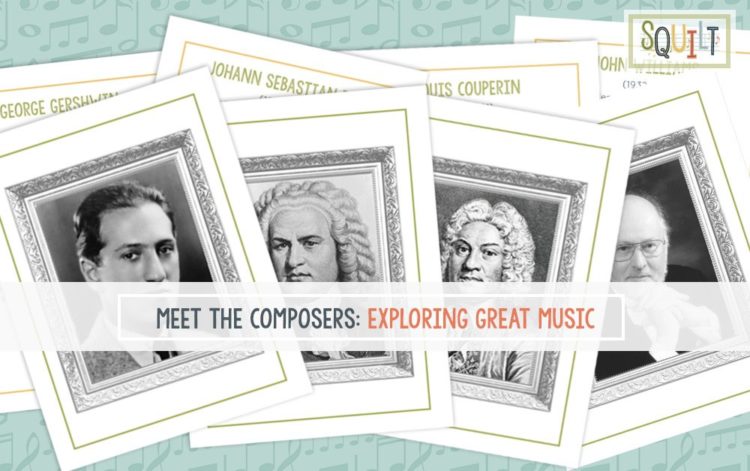 Annette Breedlove's Christmas Unit Study Sounds of the Season
The Sounds of the Season Christmas
 study includes 10 classic Christmas songs and carols including: "Angels We Have Heard on High," "Carol of the Bells," "O Holy Night," and more.
Karen Cadera's Grand Masters of Music online course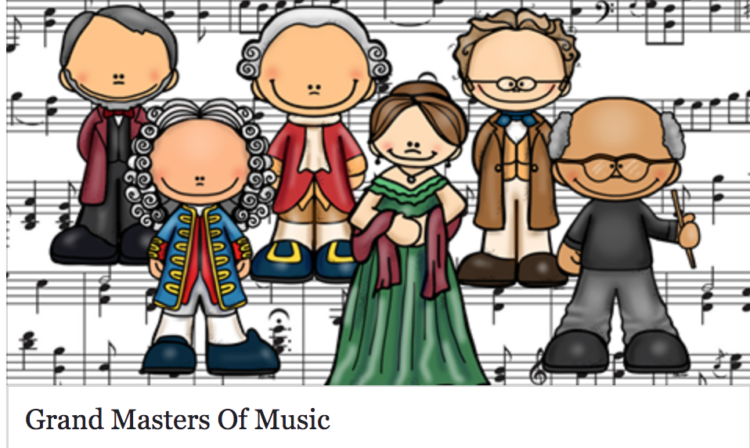 The History of Rock and Roll goes in-depth. Some of the videos just show a photo with the audio playing, some are recorded from concerts, some are music videos, and some are explanatory about a subject. I love how she also includes information about inventions that affected rock and roll, like the electric guitar and 45 rpm records.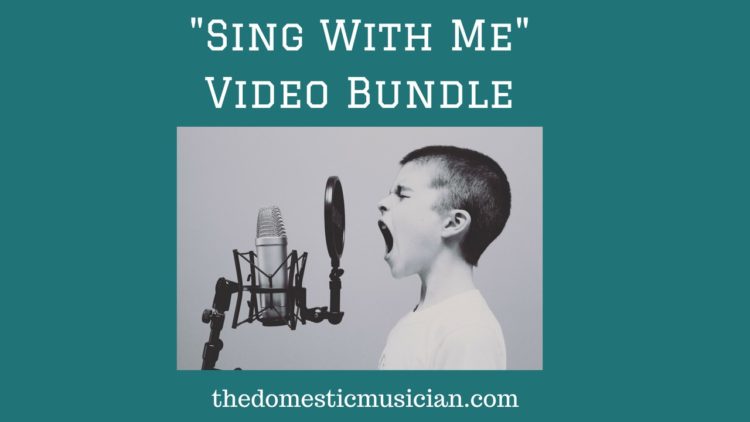 The Domestic Musician is giving away the "Sing With Me" bundle that contains 7 videos for elementary-aged kids to learn at home. 
(Disclosure: This post contains affiliate links.)