Do you have any Maestro Classics CDs? They are wonderful for music appreciation because you get the story with the music.
We recently listened to The Nutcracker, and I love the way Jim Weiss narrates through the story while we hear the music in the background. It's also a shortened version, so it's easier for younger ears to listen to.
See a review of the Maestro Classics The Nutcracker here.
Maestro Classics Full CD set
I just received the other 11 CDs of the series today, so more reviews will be coming.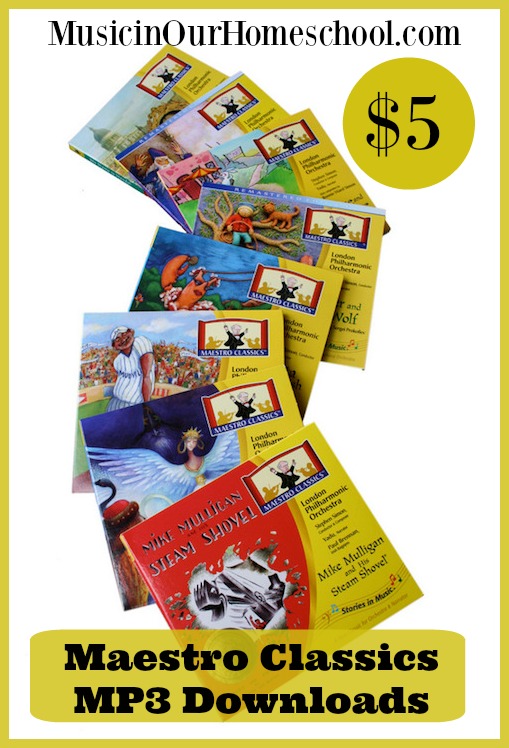 (This post contains affiliate links.)