If you'd like to spend the summer doing some fun music courses, then check out the Top Music Courses to do During the Summer!
Here are Top Ways to Use the Online Course Site Learn.MusicinOurHomeschool.com During the Summer:
High School Fine Arts:
If you have a homeschooled high schooler, he or she can go through one of the high school courses and get a half-credit for Fine Arts. Find all the high school courses here:

Learn to Play an Instrument:
Do the Recorder Time with Mr. Jerry course to learn to play an instrument this summer. My two youngest kids (ages 9 and 11) and I have almost completed the 18 sessions in this course, and I'm thrilled to now know how to play some songs on the recorder!
Learn to Sing:
Get started with singing! Start with Singing Made Easy ~ Level 1 and see how far you can go. There are five levels as well as Christmas Carols Made Easy that you can continue with next winter! Each song includes sheet music, audios, and videos. You'll learn correct vocal technique and can start as early as 3 years old. The courses are appropriate through adult ages as well and can be used for homeschooled high school Fine Arts credit.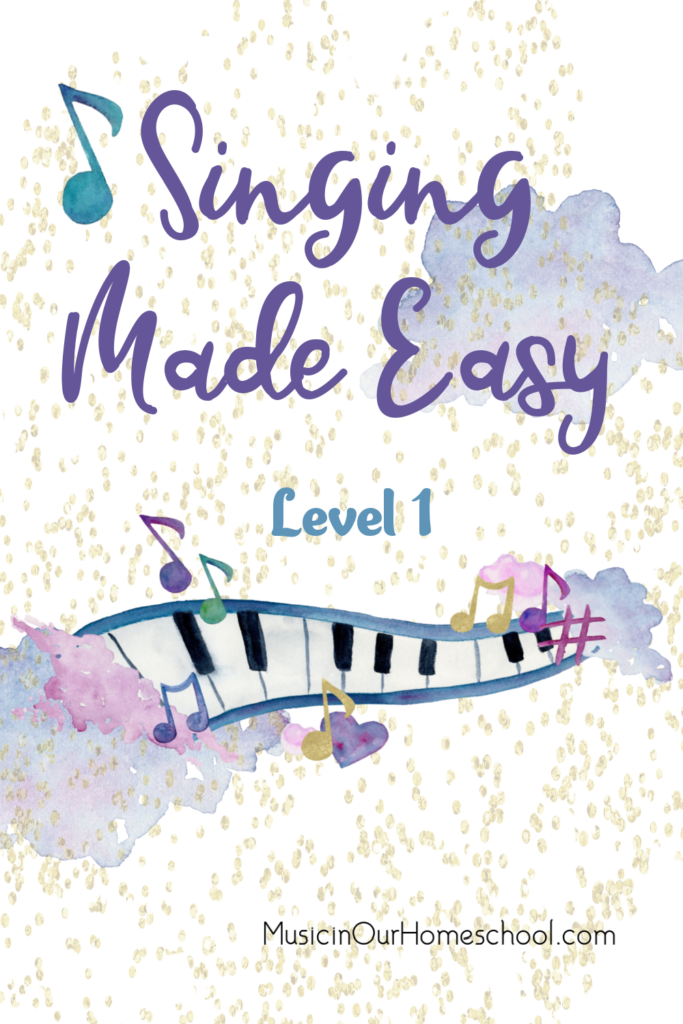 Music Appreciation Lessons for Summer Holidays:
Do the fun online music appreciation course called Summer Music Lessons for Holidays & Special Days. Learn about, listen to, and do activities with various songs and music that relate to summer holidays such as Flag Day, Father's Day, and Harry Potter's Birthday (not to mention Juneteenth and Independence Day!). Also included are fun music lessons for special days such as Shark Week, Global Beatles Day, National Video Game Day, and First Day of Summer! Printables and online quizzes are included.
Another Course for Summer (not music):
I have another fun course called the Rainy Day & Summer Camp course. There are crafts, recipes, science experiments, book club, and full summer camps! In this course for elementary kids, you get:
Lifetime access for everything:
10 tutorials for Rainy Day Craft Fun (such as color-changing bouncy ball, decoupage flower pot, glow-in-the-dark bubbles)
7 tutorials for Rainy Day Food Fun (such as stained-glass sugar cookies, decorated flower Oreos, fireworks cupcakes)
5 tutorials for Rainy Day Science Experiment Fun (such as Skittles rainbow science, Pop Rocks and soda experiement)
8 plans for Week-Long Summer and Christmas Break Camps (such as Spy Camp, Star Wars Camp, Big Messy Art Camp, and I Love Horses Camp)
2 Book Clubs (American Girl, and Dear America)
Links, book ideas, videos, and step-by-step tutorial photos
A 7-page Summer Camp Planning Guide
What other Top Music Courses would you recommend for using during the summer? Leave a comment below!
Other Summer Posts:
You are invited to the Inlinkz link party!
Related Posts: