Welcome to today's 15-Minute Music Lesson on Bird Songs & Calls. It's part of the brand new Music in Nature Series!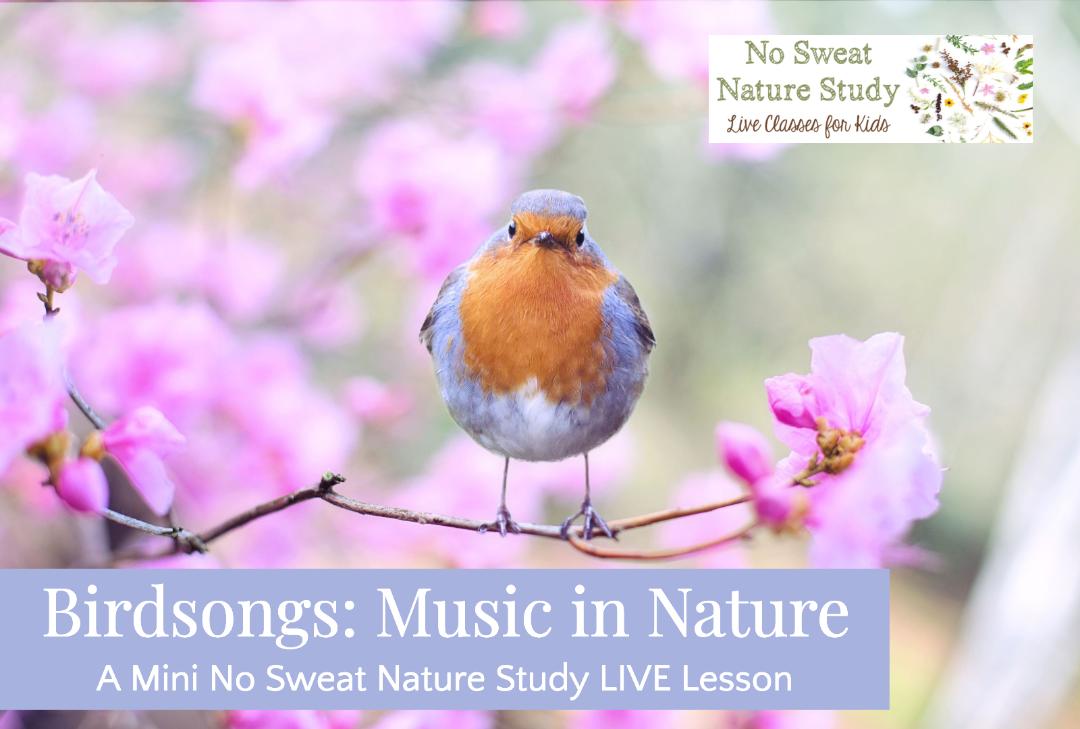 Disclosure: I get commissions for purchases made through affiliate links in this post.
You are going to love this video lesson from my friend Cindy West of Our Journey Westward. My elementary kids absolutely adore her No Sweat Nature Study Live lessons twice a month. 🙂
Today, she will teach you about Music in Nature, specifically bird calls and bird songs. You'll also have the opportunity to draw a bird, so gather these materials before you start:
a nature notebook or plain white paper (like copy paper)
a pencil
some colored pencils
optional: print out the printable pack pages below
Birdsongs: Music in Nature 
Other Resources for Music Lesson on Bird Songs:
The website Ms. Cindy used in the video above to find the bird songs is here.
Here is another page with some great information about what to listen for in bird songs if you'd like to continue the learning when the video ends.
If you're curious as to what the Eastern Bluebird that you'll draw sounds like, listen here.
Music Lesson on Bird Songs Free Printable Pack :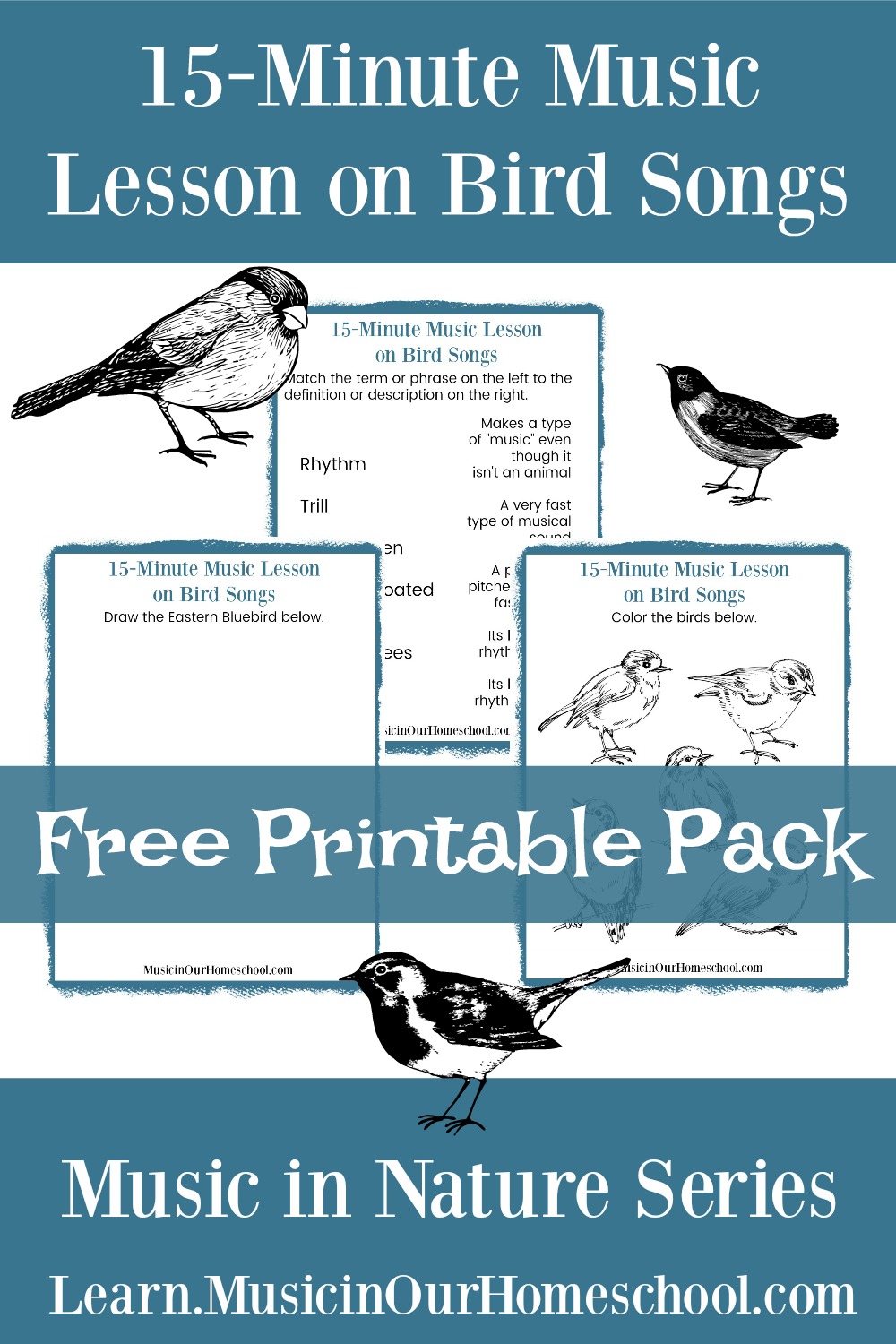 Download the "15-Minute Music Lesson on Bird Songs & Calls" 3-page printable pack here:
Related Posts: